Whether it is termites or bed bugs that make you go through sleepless nights, pests are never welcome. These crawling insects, though small in size, inflict damage that can burn a hole in your pocket. Therefore, getting a pest inspection done is the best way for buyers and sellers to assess the situation of the house before closing the property deal.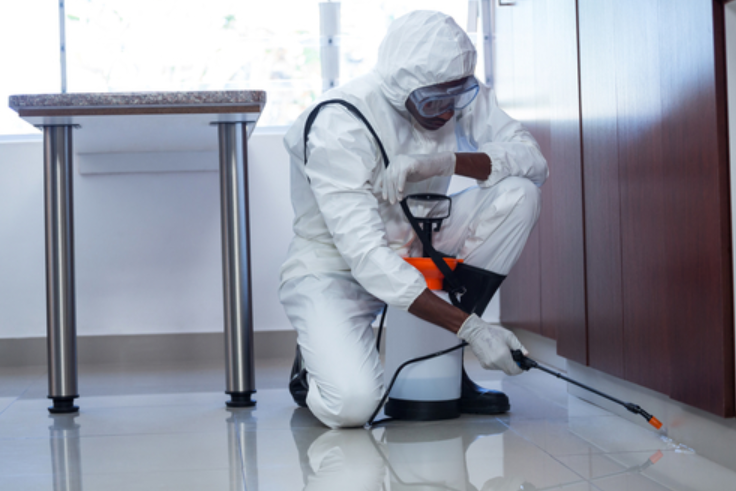 A pest inspection is performed by trained professionals, specializing in identifying active or potential infestation sites, rotting wood harboring pests, or any other signs of infestation. For the unacquainted, this guide will walk you through the process of preparing for pest inspection.
What Does A Pest Inspection Include?
A pest inspection involves a thorough scan of the interior and exterior areas of the house with special attention to areas prone to harboring pests. Attics, basement, garage, cabinets and closets, window and door frames, and crawl spaces attract scrutiny from pest inspectors.
The pest inspectors are watchful for common signs of an infestation like broken wings, droppings, moist or damaged wood, or mud tubes. Scratches or gnaw marks on the furniture may indicate the presence of rodents like rats. Additionally, they consider the climatic conditions as an important factor in drawing specific pests to your house. For instance, humidity or moisture attracts cockroaches, ants and centipedes.
Types Of Pest Covered During Inspection
It is necessary to be aware of the kinds of pests that inspectors look out for. Here's a detailed list:
Cockroaches
Carpenter Ants
Moths
Spiders
Drywood and Dampwood termites
Bedbugs
Rodents
Bees
Wasps
Fleas
Scorpions
Mosquitos
Additionally, any pests prevalent in your native area might also get added to the list during inspection.
How Long Does It Take To Complete Pest Inspection?
The duration of a pest inspection varies depending on the area of your house. Generally, it doesn't take more than thirty minutes to one hour for a complete inspection. You should note that the duration might be extended if there are signs of severe pest infestation or damage in the house.
How Much Does Pest Inspection Cost?
The cost for pest inspection services on average is $100 but it largely depends on the company you hire. A good idea would be to ask your real estate agent for options that fit your budget. You can also ask around in the neighborhood for recommendations and reviews of the companies. Likewise, you can take help from review websites to get more options. According to Consumera, pest control companies like Orkin, Terminix, Insight Pest Solutions are a few popular choices.
Pest control treatment costs are charged separately if you agree to the treatment plan.. Alternatively, you can also hire independent contractors for the job.
Who Pays For Pest Control Inspection?
If the inspection is a part of a home sale, both the buyer and seller benefit from the pest control inspection, and hence there is scope for negotiation on who foots the bill. Generally, sellers include the pest inspection along with home inspection to make the offer more alluring for buyers. If the seller hasn't already thrown in a pest inspection, the buyer may request one before the closing. You can also consult your real estate agent to know the accepted pest inspection practices in the community or neighbourhood.
The Pest Inspection Report: What Is Included?
On completion of the inspection, the inspector provides a detailed report highlighting the issues found in the property. It consists of suggestions for fixing the damaged areas and a treatment plan. Details of potential areas prone to future pest infestation are also included. For example, the presence of damp or moist wood in the house could prove to be a breeding ground for pests.
Based on the report, you can hire an exterminator to discuss the eradication of the active pests. You can further discuss long-term plans for pest control which will prevent future damage and keep your home safe.
Final Word
It is not mandatory to conduct these inspections for the sale. However, by getting it done you can have peace of mind. It helps to prevent any future legal conflicts between the buyers and sellers. As a buyer if you become aware of the existing problems, it'll help you to get it fixed before the closing costs. Overall, it's a small price to pay for protecting yourself from a financial loss in the future.