This post is brought to you by AA Insurance.
Finding affordable van insurance for drivers less than 25 years of age is difficult, but not impossible. Most insurers charge the highest premiums for young drivers; you may be able to shave a few dollars off your premiums by shopping around but don't expect it to be a huge difference.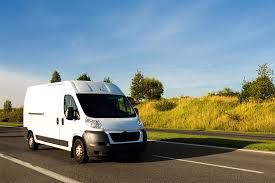 There are ways that you can lower your premiums, however, and that is what we will be discussing here. This article will talk about how to get van insurance, and how to get it at an affordable rate.

Premiums are not set independently; they are based on an average. The fact that you are under 25 is the biggest factor against you when qualifying for coverage. The rates for younger drivers are higher because they tend to have more accidents than older, more experienced drivers.

There are a few things you can do to lower your premiums a little and save some money. If you use your van for work you will definitely want to make sure everything is up to date on your vehicle because it costs you money every day it sits in the driveway.

Before you start calling around to permanent and temporary car insurance companies, do a little homework first and have "all of your ducks in a row," so you'll know what to expect.
What type of coverage do you need?
Comprehensive coverage: this covers most types of damage from accidents that do not include collision such as hitting a deer, a tree falling on your vehicle, damage from storms, vandalism, theft, fire, flooding, and etc. This type of coverage also carries the highest premiums.
Third party: this coverage is a type of liability insurance purchased that protects the insured party against damages from a third party, especially in cases when the third party is an uninsured driver.
Third party, fire and theft: an extension for third party, this covers your vehicle for damages caused by fire, lightning, or explosion. It is also subject to the terms and conditions of your policy.
Once you understood the type of coverage that you need, you can best insurance quote for your van from AA Ireland Car Insurance. The AA tied up with three different companies to get the best level of cover at right price to suit your needs.
Do you qualify for a lower rate?
As a younger driver you may qualify for a lower premium if any of these conditions apply to you:
Safe driving instruction or certification
Older model van with low mileage
Factors that determine your coverage rates:

Information about the van you drive– its manufacture date, engine size, payload capacity, and value.
Information about you – your age, driving experience, driving citations, and previous claims history.
The type of coverage you need – the amount will vary from lowest to highest, depending on the amount of coverage needed.
How to get a lower premium:

Shop around and compare rates from the top 5 insurers
Opt to pay a higher excess rate – this will lower your monthly amount
Opt to pay your premiums annually to avoid paying interest
Do they have discounts for paperless billing or online payments?
Ask about a "no claims bonus" to see if you qualify
When traveling throughout Ireland, you should have reliable motor insurance to cover unexpected occurrences. Get the best policy for you using above tips and drive safely. Motor insurance is essential because you know when something might happen and it's nice to know that you're covered, and can enjoy the rest of your trip.