This post is brought to you by green apple solutions.
Applying for a new vacancy can be quite a confusing and stressful time, and on top of that, the recruitment industry throws another curveball at you concerning abbreviations that can be bewildering. For instance, CRB, PVG, CPD, DBS, and NMW may sound like Greek. Even when you are familiar with the jargon and has discovered that NMW, in fact, means National Minimum wage via a search engine search, several acronyms are unclear. Among them is BPSS, which refers to the Baseline Personnel Security Standard, which is a form of police vetting and checking for staff working in specific industries.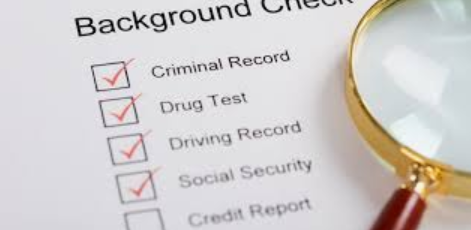 Industries Where BPSS Is Required

BPSS is utilized in a broad variety of sectors from the public sector to civil service jobs and other kinds of office jobs. BPSS contrasts with DBS checking, where the types of trades which necessitate DBS checking are set by the government, giving an employer no bendability over the types of checking they do. You can complete your DBS checks with https://crbdirect.org.uk/. Performing BPSS checks aren't compulsory for new employees. However, it is recommended as an elementary set of checks to ensure you are hiring people who are permitted to work in the UK and are not posing any risk to your company.

What Do BPSS Checks Involve?

BPSS checking entails four chief aspects, namely:

Identity check
Nationality and immigration status
Work history
Criminal record declaration
Identity Check
The process involves the employer checking if the person who is applying for the position is who they claim to be. For them to establish this, employers generally ask to see some government-issued photographic Identification like a driver's license or passport along with utility accounts or something other to serve as proof of residence.
Nationality
The UK has strict rules about who is permitted to work in this country legally, and companies who employ illegal workers can receive heavy penalties. You can learn more about employee background check online if you are uncertain about anything. Companies generally check and applicant's passport as a secure method of establishing their right to work in the country.
Work History
It is standard practice to ask an applicant about their employment history for the past three years, whether studying or working and then follow up by phoning references or former employers.
Criminal Record Declaration
It can be confusing since a declaration isn't similar than doing a check. A company which is following BPSS may ask the applicant whether he or she has previous convictions which are not viewed as "spent," or whether there are any ongoing police investigations against them. When a jobseeker answers yes, they are given the opportunity to offer an explanation. However, an employer is not legally permitted to do criminal record checks against applicants and generally has to take what they say at face value. There is typically a legal statement that the applicant must agree to, declaring that they were honest with the information they've given and that they understand that deliberate omission or giving false information could lead to disciplinary action.