This post is brought to you by Infinity Digital.
Anyone who has used the instant pot knows that the world is really appreciating this invention. This multi-purpose cooking pot is effort-less, energy efficient and is termed to be one of the greatest and most creative addition to the culinary world. In case you belong to that segment of the population that has managed to stay instant pot free for some reason, then really you are losing out of experiencing cooking on a whole nother level. Our suggestion would be to keep reading on, gain some insight from us and buy yourself the best instant pot as soon as possible.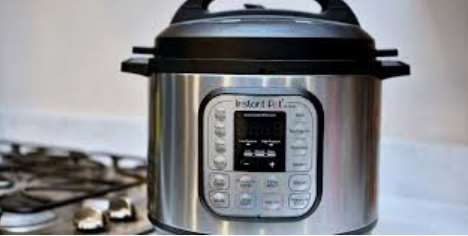 First up, the sizes…
Instant pots comes in primarily three different sizes- 3,6 and 8-quart. The 3-quart size is sufficient for portion cooking such as dips, soups and broths etc, while the 6-quart is regarded as the most ideal size and is the most purchased one. If you seek cooking hearty meals for a family of 4-6 people, then 6-quart will be absolute favorite. The largest size, being the 8-quart pot, is perfect for batch cooking or for big families that enjoy holding a food fiesta every night. Nevertheless, Currently, you can get yourself a:
Instant Pot LUX
This baseline Instant pot cooker is a good start, especially if you are new to both cooking or instant pots in general. With six primary functions including pressure cooker, sow and rice cooker, sauté, steamer and warmer, you will be to cook about anything. Add in a little creativity of your own and you will see just how conveniently amazing this basic model is.
Also, did we talk about how you get 12 built-in-programs under the most affordable price tag? Do check it out if you really are new to the game.
Instant Pot DUO
Everyone's go to model-the DUO instant pot. While it offers the same features as the LUX, the key difference between instant pot DUO and LUX is the yogurt maker. Yes! it really is that big of a deal.
This popular model offers 14 cooking programs like Soup/broth, meat/stew, bean/chili, poultry, sauté, steam, rice, porridge, multigrain, slow cook, keep-warm, yogurt, pasteurize and of course, pressure cooking. Meaning with this one gadget by your side, really the sky's the limit.
Overall, if you are someone that enjoys cooking and experimenting, the Instant Pot DUO would fit your needs to the tee. All the housewives love it.
Instant Pot DUO PLUS
As the name suggests, this is the next level to the Instant pot DUO and offers more versatility. This 9-in-one device offers so much more including the usual pressure cooker, sauté, steamer, warmer, rice cooker, yogurt maker, chili/bean and even a cake maker. Talk about being a one stop culinary solution!.
Another major difference is in the design including the LCD screen that lets you switch between the modes and setting, and also the very smart steam release valve, both of which grant you more control.
Based on your expertise level, you can use this cooker to make multiple meals simultaneously and challenge the chef in you. Lastly, letting in on a little secret: if you see this model on sale, don't miss it. This one really takes the price slash and it is WORTH it.
Instant Pot SMART
The tech savvy cooks who are prone to bouts of laziness but enjoy food will find this to be the ultimate love affair. This SMART instant pot lets you control everything via Bluetooth and (for latest versions) via Wi-Fi. On the Instant pot app, you can choose between the 13 in-built programs and get real time updates on your phone.
The retail price might seem to be a bit too much for some, but imagine the ease of controlling an instant pot that does the work of 8 different appliances. Also, once you sign in, you will be able to view over 750 pre-programmed recipes. No more thinking the menus!.
Instant Pot ULTRA
This highly sophisticated instant pot was designed keeping in mind those culinary professionals that take pressure cooking as a project. With 10 functions and a whopping 16 built-in programs, the instant pot ULTRA is not your average joe.
Although it won't be much of a good choice, if you are someone who has had little to no experience with an instant pot before, but in case you have already tasted the sweetness of an instant pot and are looking for a more advanced one, then the ULTRA will really hit the mark.
The progressive LCD display with a dedicated steam release button, a dial that lets you toggle between programs and lastly the option of customizing parameters like altitude, temperature and time, really this is more of a machine gun in the kitchen.