This is a sponsored guest post.
Drones are a great gadget and some of the higher end machines are often used by professionals in commercial work. You may have seen some people in your neighborhood flying them for fun, and your kids may be begging you for the family to get one. If you've been skeptical, either for price or safety reasons, it's totally understandable. However, there are quite a few kid-friendly drones available on the market and even more reasons why they're great for the whole family.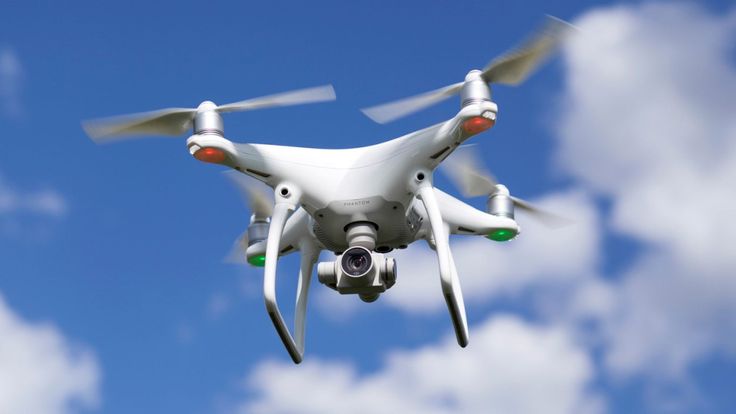 1. Drones Are Easy to Fly

While there are some drone models that are more intricate and difficult for beginners, there are plenty of drones available that are designed to make flying simple enough that a young child can get the hang of it. Take a look at drone related review sites like Dronethusiast, and search for drones that have features such as GPS and one-touch takeoff and landing as these will help everyone in the family learn to fly. Then you all can take turns flying around in the backyard and spending some quality time together.

2. Drones Can Teach You About Technology

There is a great opportunity for drones to teach your family, especially your kids, a thing or two about technology. Drones get everyone's brains turning while learning how to use the remote to control the drone and discovering new ideas for places to explore. Your kids are guaranteed to love watching the drone fly around and flying it themselves. Once you see their excitement and their little minds working and discovering, you will be so glad that you purchased a drone for your family.

3. Drones take Photos and Videos

When you're busy making memories with your family, instead of pulling out your phone and snapping a quick photo, why not take it to the next level and use a drone. Drones can capture photos and videos of you and your family from a stunning birds-eye-view. Take your drone with you on your next family trip and capture some unforgettable memories with it. You're guaranteed to wow some family members at the next holiday gathering when you pull out these photos.

4. Drones Can Help Around the House

Yes, drones can help you here and there around the house with projects too. Instead of Dad climbing up on the roof after a storm to check for damage, fly the drone up there to take photos and videos. The best part is that dad stays safe and can assess if any repairs need to be done. If you have a landscaping project that you're itching to start, use your family drone to help you plan out and ideate exactly what you want to do.

5. Drones Are a Lot of Fun

Finally, drones are a ton of fun and your whole family should enjoy them! Find fun games that your family can play together while using the drones. You could even buy a second drone and have the drones race each other. Many drones also come with fun flight simulators that you can connect to your phone and pretend you're flying over the ocean or desert.

If you've been skeptical about buying a drone for the family, now is a great time to toss some of those worries aside and give in. There are a lot of reasons why drones are a great toy that you and your kids can both have a lot of fun with. Find one that fits your lifestyle best and you'll be surprised just how much you enjoy it.