This is a sponsored guest post.
If you want your children to get more nutrients from fruits, juicing is the best way to do it. Yes, juicing is not just for weight-loss addicts and celebrities. It's also highly recommended for children, most especially those who are picky eaters.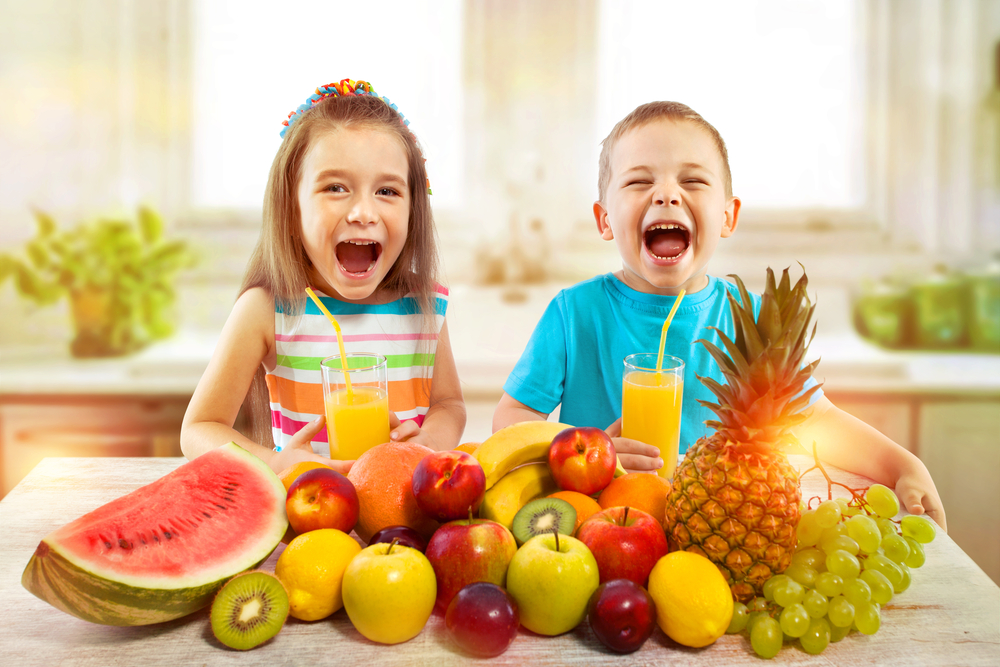 Fruit juices are most sought-after for a lot of good reasons. Continue reading below to learn more.

Introduce a Wide Variety of Fruits

Eating fresh fruits would provide your children with the nutrients their body needs. While a lot of kids love apples, oranges, pears, and pineapples, some are not fond of them. That's when juicing comes to play a vital role. Don't overwhelm your kids by asking them to eat whole cut fruits. Juicing makes a great way to develop a child's taste for fruits and vegetables.

Juicing fruit is healthier for children because you can introduce different types of fruits and other ingredients, like celery, carrots, spinach, kale, and other veggies. You can use a blender or juicer from Goodnature to make refreshing fruit juices for your little ones, which is an excellent way of introducing a wide variety of fruits to your children.

Juicing Eliminates Picky Selections

Children love to separate unwanted fruit or veggie parts during snacks or meals. This unhealthy practice makes children picky eaters when they grow up. Children who are too selective with their food choices tend to have poor nutrition, either consuming too high carbohydrates or sugar, or eating less.

Don't take any chances—introduce juicing to eliminate picky selections. It is a healthier way of making your young ones appreciate the value of every drop of fruit juice.

Develop Exciting and Healthy Eating Habits

Kids love to play, so you can spark their creative minds by changing common whole fruit servings to delightful fruit juices. You can also mix almond or coconut milk for a smoother and creamier texture. Surely, your children won't resist the colorful look of a creatively prepared glass of fruit juice.

Here are some creative serving tips for serving fresh fruit juices:

Place umbrella décor on a glass of fresh watermelon juice to capture the summer look.
Serve fresh apple juice in colorful plastic cups.
Serve freshly juiced oranges with your child's favorite snack, like baked potatoes or gingerbread.
Your children would love drinking mango or watermelon juice after eating roasted chicken, barbecue, or beefsteak too. It will help reduce stomach acidity after eating meats, dairy products, and eggs, which are generally acidic.
Easy to Swallow and Digest

It's funny, but it is true: children would prefer drinking fruits and vegetables instead of eating them. It's probably because they were used to drinking milk when they were younger. Also, juices are easy to swallow. Children can readily sip a delicious beetroot-apple juice than eat them whole.

Many children have not fully developed the ability to digest high-fiber food, so juicing fruit is a healthier way to protect their gut. Make sure to wash fruits properly before feeding them to your juicer for safer juice production and consumption.

Cold-Pressed Fruit Juices Preserve More Nutrients

With the cold-press technology, nutrients are locked in and won't disappear or decrease in potency as compared to other juicing methods. It doesn't involve heat, unlike what is done with pasteurization, which is the method used for bottled juices in stores and supermarkets. Instead, hydraulic pressure is implemented to get all possible nutrients and liquid from fruits and vegetables.

A Fun Way to Bond With Your Kids

Forcing your child to eat healthy food may lead to hating fruits and vegetables instead of loving them. Using force causes more resistance, so it's not healthy for children's psychosocial development. Why not resort to juicing first? You can't expect a toddler to eat a whole banana, but they can probably swallow a cup of banana smoothies. The same is true with apples, pineapples, mangoes, and berries.

Juicing is a fun and healthy way to bond with your kids. Don't be surprised if you see your little one becoming transfixed when you first introduce a juicer machine. Feed your juicer with whole apple chunks or toss in some beetroot pieces for a beautiful scarlet juice. Surely, your kids can't wait to taste the final product that came out of the juicer. Leave the final preparation to the hands of your child under your supervision.

Conclusion

Serving delicious fruit juices to your kids is a fun thing to do. Juicing fruit can be healthier when using cold-press technology, and it's a more convenient way of introducing various types of fruits to your children without hassle. Your children will benefit from the vitamins and minerals available in fruits to help them boost their immunity.