This is a sponsored guest post.
We've all been there, you're staring blankly at a website's login page trying to remember whether you used a capitalisation, a number or any amount of special characters (whatever that means) – let's face it, passwords on the net are a living nightmare.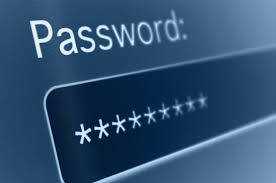 Technology has used passwords to authenticate users since 1961, but it's a system that hasn't exactly aged well due to the popularization of the World Wide Web. Leaks plague the internet, making private details public and homemade passwords are more predictable than ever. Fortunately, the rise of the password manager alleviates much of this pain.
Year-after-year, research shows the same passwords being used, whether it's counting up (12345), a string of letters (qwerty) or simply adding a number at the end (password1). Making things personal isn't much better, with many opting for their favourite sports teams, characters or the names of family members.
Not only are these passwords noticeably weak, carrying a level of predictability that shouldn't be present in authentication, but the majority of people that create their own passwords often reuse the same ones across multiple websites. This increases the likelihood that sensitive information will be compromised in the ever-increasing number of leaks nowadays and if one account is exposed, then any using the same password are also at risk.
Rather than being forced to remember a plethora of different passwords for each domain you sign up to, you could instead use a password manager. Not only are password managers a centralized hub for storing existing passwords, many offer the ability to generate truly unique alternatives and autofill information on your behalf.
Putting all of your metaphorical eggs into one basket can certainly be scary, but these businesses rely on the trust of handling delicate data to turn a profit. This is why most utilize the best encryption around, enforce a zero-knowledge policy and are subject to regular audits.
Of course, this all hinges on you as the user of the system. You are required to choose a memorable, strong master password to access the password manager, ensure that your system is free of malware and regularly update your software to mitigate identified exploits.
Choosing the best password manager for you can be confusing given how many services are out there. Fortunately, ProPrivacy has outlined some of the best password managers around, each with a free version, a trial or money-back guarantees that allow you to try before truly purchasing. You definitely won't regret never having to worry about what password you used for what site ever again!