This is a sponsored guest post.
These days, artificial plants are starting to gain popularity. Most people no longer condemn others who have fake plants in their homes instead of real ones. Although some people still prefer the real thing, some are starting to jump ship.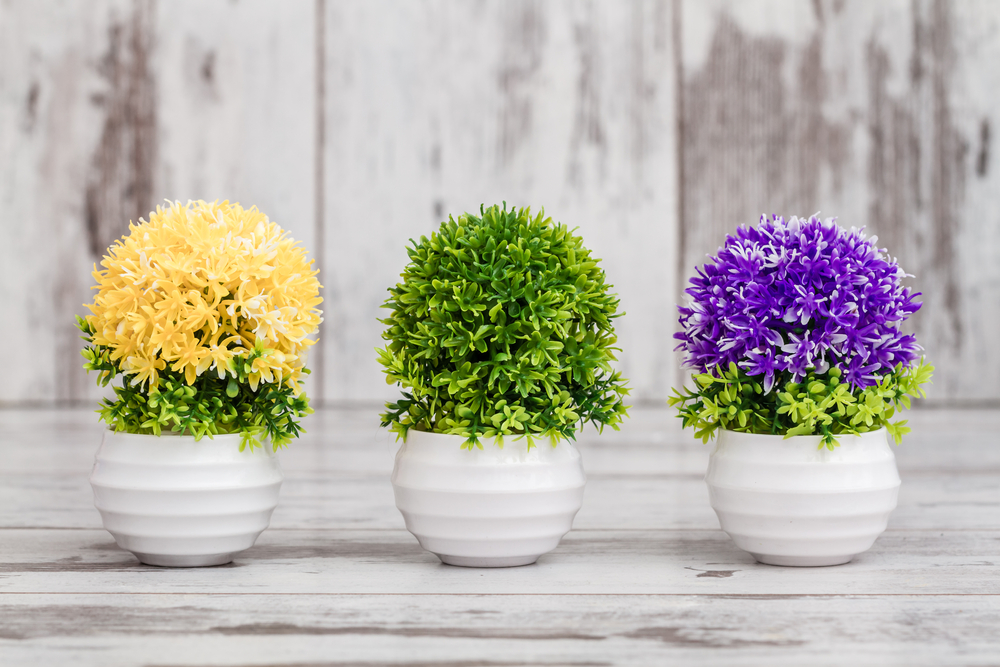 Here are some reasons why artificial plants are becoming acceptable decorative pieces in place of fresh ones and why you might need them in your living space:

They Last Forever

Unlike fresh greenery, artificial plants don't have a short lifespan. It can last for many years because they don't wilt. If you're on a budget, you'll save lots of money from always buying new plants.

If you think you want to keep those flowers or plants for a long time, or you don't plan on redecorating any time soon, artificial plants will last as long as you need it.

No Allergy Risks

Plants can be an allergy risk for a lot of people. There are organic substances from plants or pollen from flowers that cause allergies. It's the reason why a lot of people get spring fever because that's the season where plants and flowers start blooming again.

If you have family members who have plant allergies, you can't put fresh ones around your home because you'll be compromising their health. Regardless, if you still want to have plants in your house, you can opt for fake ones.

Doesn't Attract Insects

Plants and flowers can attract different kinds of insects. Some of those, such as bees, can be harmful to you and your family members and pets. Bees can have painful stings. Your pets and family members can get stung by these bees. This causes a lot of discomforts.

There are already a lot of pests that may be lurking in your home, don't risk adding more because of fresh plants. Using artificial plants is one way you can protect your family from pests.

Low Maintenance

Real plants need tender, loving care if you want them to last long. They need enough sunlight and water to survive. Plus, you may also need to do some tending to remove weeds or any insects that eat your plants.

However, if you're busy with work, school, your social life, or anything else, it's easy to forget your plants. If you don't consistently tend to them, they may die. Artificial plants don't need constant care because they don't require what real ones need to survive.

If you live in a place where sunlight can't get in, you won't have to worry about your artificial plants because they don't need them.

No Poisons for Pets

Pets like cats and dogs sometimes chew on plants. Looking at it can be quite cute, unless it already harms them. Some plants are harmful to animals such as azaleas, aloe, calla lilies, and fern palms. If your pets are fond of chewing on plants, you may not want to have anything that can potentially kill them.

Your best option is to use artificial plants rather than having no plants at all. If they chew on them, they won't get poisoned as long as the materials in the fake plants are also nontoxic.

Get Them Anytime

Plants are seasonal. You may not find the plants you like on certain seasons. If you want flowering plants, you may not see them fully bloom until the season when it's supposed to. For the rest of the year, you'll only see leaves until the blooming season comes around again.

If you choose artificial plants, however, you'll be able to find them all year round. You won't even have to wait for blooming season to see the beautiful flowers because they'll be there all the time.

Get Any Plant You Want

Some plants are endemic. This means that they only grow in certain places and not anywhere else. It's because the differences in climates make some plants able to grow in a specific area and not on others.

If there are plants that you like that don't grow where you live, there's a high chance that you may not be able to find them available on growers near you. On a rare case that you find one, it may not last as long as you'd hope because it can't thrive in a different climate.

Final Thoughts

You no longer have to worry about what people might think if you own artificial flowers instead of fresh ones. Fake flowers provide lots of benefits, especially in this fast-paced world where you might not be able to give enough tender, loving care for your plants.

It's important to keep in mind that there are various types of fake plants according to their materials, and a lot of them look almost like the real thing.