These holidays, YMI is doing the giving! We are offering our Facebook fans the chance to enter to win 12 Days of Free Jeans –every day, we'll give away a pair of YMI Jeans to one lucky fan. The contest will be available on our Facebook Page as of Friday 10th December.
"YMI appeals to girls and young women who are youthful, confident, vibrant and fashionable and express themselves through what they wear. With this in mind, the YMI design team creates products that flatter virtually everybody. They travel to the fashion capitals of the world to ensure that YMI continues to offer the finest fabrics, materials, finishes and style. Inspired by the trends seen on the fashion runways in Paris and Milanto the smallest shops in London, YMI creates some of the most unique junior/young contemporary clothing available."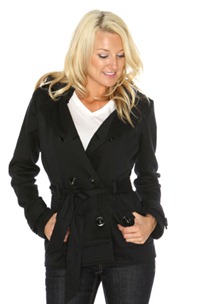 Do have a favorite pair of jeans, or  are you still searching for the perfect ones? It seems like women are always looking for a great pair of jeans, and many are even willing to pay top dollar. YMI Jeans allows you a great fit as well as a trendy style, and all for a super affordable price! They have all the latest styles- jeggings, zippers, the trendy washes- all for around $38. You can't beat that, right? I am such fan of jeggings, and every single one of their pairs look like something that would fit right in my closet. =) I actually was able to review one of their jackets, the Double Breasted Coat, and I LOVE it! It's perfect for our Texas weather- nice and warm, but not too thick. It fits great, and is super flattering. I am a new YMI Jeans fan! "Like" their Facebook page- they are giving away 12 pairs of jeans! Be sure you have a chance to be a lucky winner!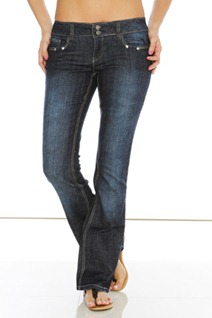 Things that are Brag Worthy:
They have lots of great jackets as well

They also sell Plus size jeans

Trendy styles

Free shipping on all orders over $75
Follow YMI on Facebook & Twitter!
YMI Jeans get Bragging Rights!
*I received a YMI jacket for the purpose of this review