There are many types of hair extensions available on the market today, two of the most popular being clip-in hair extensions and tape-in hair extensions.
Clip-ins are temporary extensions that are quickly installed into the natural hair using clips. A set of clip-in extensions will have multiple wefts of hair that have different sizes and pieces. These extensions are great for newbies who want to get a feel of what it's like to wear extensions, and for anyone wanting to experiment with colour without commitment.
Tape-ins are semi-permanent extensions where the wefts are installed in-between natural hair to create a sandwich. This is a great choice for those who want a seamless, natural look, as each weft lays flush to the natural hair.
How Do I Know What Length Hair Extensions to Get?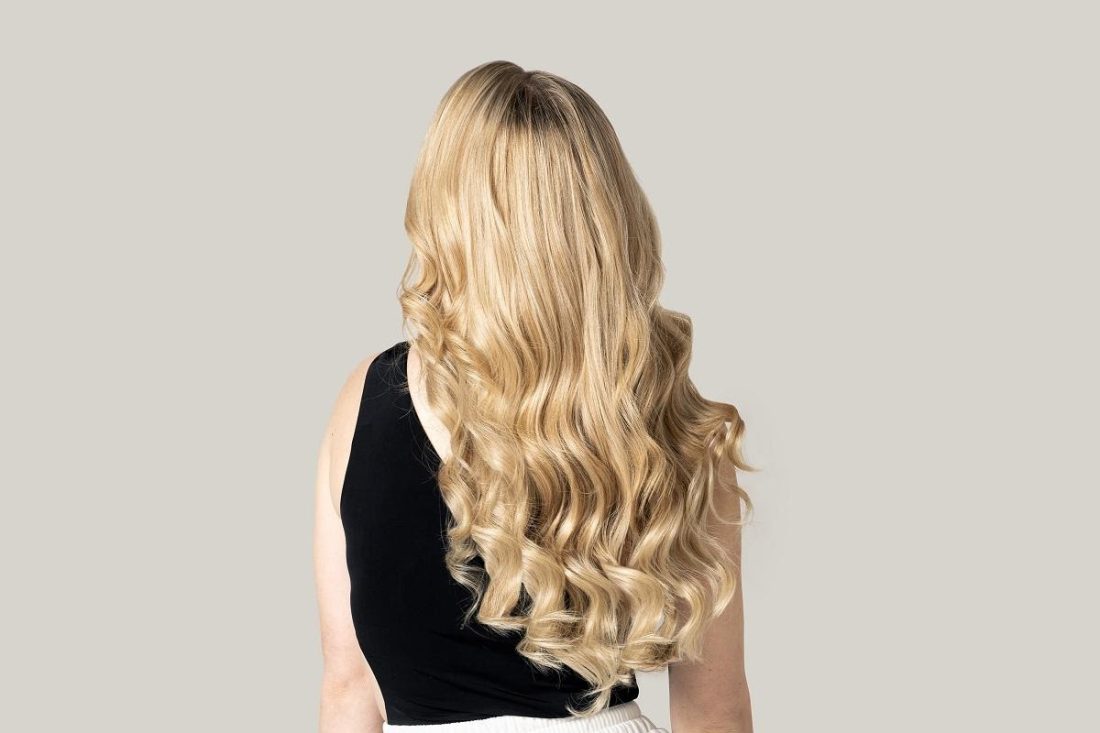 There are many hair lengths to choose from, but don't make the mistake of randomly picking one and calling it a day. Just to give you an example, ZALA hair extensions come in six lengths: 12/14-inch, 16-inch, 20-inch, 24-inch, 26-inch, and 30-inch.
If you're confused about what length hair extensions to get, you need to measure your hair first to get an accurate match. As a general rule, it's best to stay within three to four inches of your natural hair length. These extra inches will give you or your stylist the freedom to trim the extensions if the need arises. Of course, you can get longer extensions if you want to, but having extensions that are just slightly longer than your natural hair will appear more natural than the ones that are much longer.
To determine the length of your ideal hair extensions, get a measuring tape and stand in front of a mirror. Hold the tape at your ear level, then let it drop. Find out which part of your body you want the extensions to fall on (shoulder, bust, waist), and measure it.
Your height will also play a significant role when choosing an extension length. The taller you are, the shorter the extensions will appear. Another factor to consider is your preferred styling method. If you frequently curl your hair, these will make the extensions shorter as they bounce up when curled. Also note that the longer the extensions are, the more styling options you'll have.
If you're in between lengths, it's always best to pick out the longer extensions. You can always have them trimmed if they're longer than what you expected.
How to Pick the Right Thickness
Aside from length, you'll also need to consider the thickness of your hair and the grams of the extensions you'll be purchasing. If you have fine hair, choosing heavy extensions will only weigh it down and make it look unnatural. You'll need to choose extensions that have the closest weight and body to your natural hair to ensure a seamless result.
To find out the thickness of your hair, gather it into a simple ponytail. If the ponytail is less than 2 inches, you have fine hair and you're better off with 100-gram hair extensions. If your ponytail is around 4 inches thick, you have thick hair and you'll need 200-gram hair extensions.
As you can see, to purchase the perfect hair extensions, there are several key factors to consider. You'll get the perfect length and volume as long as you buy the right extensions. If you're still unsure, you can always talk to your stylist and ask friends who have been using extensions.
More Hair Hacks for Instant Length and Volume
Aside from buying hair extensions, there are other ways for you to achieve length and volume. You can start by using the right product according to your hair type. Use a volumizing shampoo and a lightweight conditioner to make your hair fluffy and volumized.
Don't depend on heat styling tools too much when there are other ways that you can take your hair to new heights. For instance, you can spritz on texturizing spray or apply dry shampoo. You can even tease your hair with a backcomb to get more lift, which will also give more space for your hair extensions to grip into.