This is a sponsored guest post.
Having a garden to spend time in is great, but keeping it well maintained and tidy can be quite time-consuming. If you aren't a keen gardener, it can also feel like a bit of a chore, but thankfully there are lots of changes you can make which you save you lots of time and effort.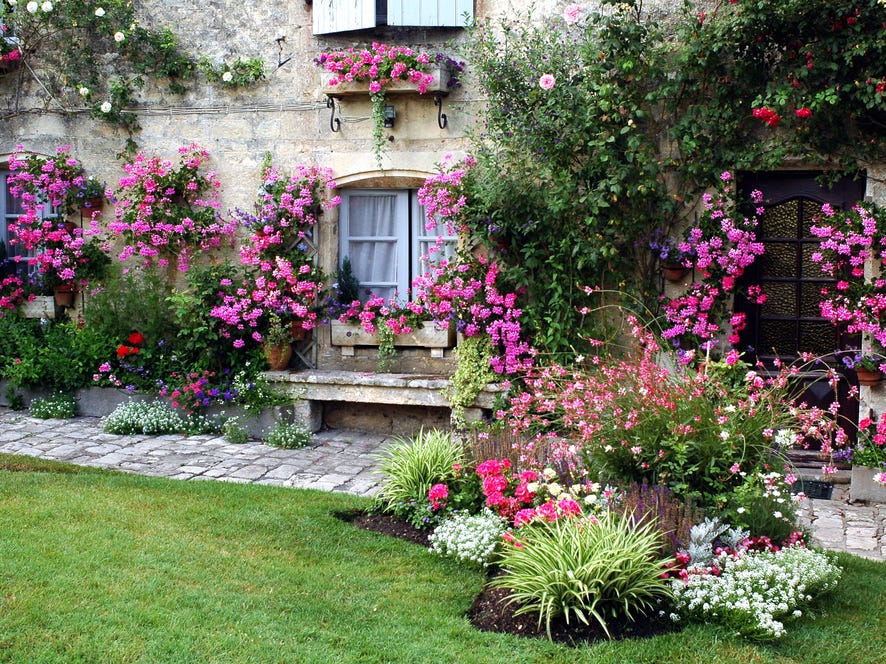 If you want a lovely garden without the hard work, then read on. Here are 3 tips for creating a low maintenance, hassle-free garden
Composite decking
If you love the idea of having a decking area in your garden, but the idea of having to maintain the wood each year puts you off, why not consider composite decking instead? Composite decking is made of a mixture of wood and plastic which is processed and formed to create a decking board, and because of its composition, it's practically maintenance-free. It comes in a variety of different colors and styles, and although it is more expensive than timber decking, it's a hassle-free option that looks incredible.
Keep planting to a minimum
Although it is a common thing to have, a garden doesn't have to be filled with plants and flowers. Weeding planted areas or rockeries can be very time consuming, and for some, a tad tedious. If it's not your thing, then other alternatives might suit you better.
Planters dotted around your garden are a great way to add flowers and greenery but are less hassle and lower maintenance than that needed for traditional flower beds. According to Outdoor Art Pros, who specialize in the supply of outdoor living products, modern planters can turn your garden into an outdoor art gallery. With a huge selection of sizes, styles, and materials available, your only issue might be narrowing down your selection.
Artificial grass
Artificial grass is popular at the moment and commonly used in residential and commercial settings. If you are sick of your lawn looking patchy, mossy, or dried out, then it could be exactly what you are looking for. There are many different options in terms of price and quality, and you do get what you pay for, so it may be worth spending a bit extra and going for a mid to higher range artificial grass. Cheaper ranges can look a bit like a plastic carpet and won't be the most comfortable to sit on, so are best avoided if possible. As far as maintenance is concerned, it needs to be brushed around once a month and have sand infill applied once a year to keep the pile standing upright and looking its best. Although you could try and fit it yourself, you may get better results by having a professional fit the grass for you. Depending on your garden, groundwork may be necessary, so if you don't know what is needed, leave it to the experts. Artificial is a great way to get the lawn you have always wanted but with little to no maintenance.