This post is brought to you by 118118Money.
Nobody can predict the future. Sometimes, the unexpected happens. And when it does, we may face unforeseen costs. This can impact spending goals. A contingency fund could hold the solution.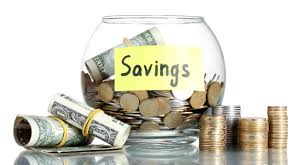 A savings pot could help you to become financially prepared for any situation. Luckily, it's easy to build one — and keep it growing.
Here, we consider the three key ways to achieve this.
Create a Cash Flow
A cash flow may enable you to plan spending in advance. Essentially, this is a spreadsheet that displays the total amount of your incomings and outgoings.
Very often, people use it to manage their financial situation — and so could you. With this tool, you can organise your payments at the beginning of each month. Or, if you'd rather, at the start of each year.
Using it, you'll be able to identify which costs are necessary and which aren't. This could help you to eliminate excess expenses before they even occur. As a result, you stand to increase your saving potential.
Find Free Activities
You don't have to lead a dull life to save money. Most of the time, you can have fun for free. You just need to find the right pursuits.
What do you enjoy doing? If it's usually expensive, you might be able to find a similar, costless alternative.
You could trade your restaurant ritual for an equally fancy home-cooked dinner, for example. In doing so, you can generate more money for your savings pot.
Similarly, a UK holiday can be just as spectacular — and a lot cheaper — than a trip abroad. And so, swapping foreign climes for a British visit could get you closer to your financial goal.
You can explore your favourite activities and limit spending at the same time.
Reward Yourself
It can be hard to stick to cash flows. But with regular rewards, you could heighten your success rate. Why not view each month as a 'sub-goal'?
At the end of each, you can celebrate your saved amount as a mini achievement. This may encourage you to reach your final objective: a healthy savings pot.
To protect your rainy-day fund, choose treats that are cost-effective. You might benefit from a walk in the local park, perhaps? If you'd prefer to watch a film, you could create your own home cinema.
All you need to do is draw the curtains, select a film, and voila. And you may want to buy some popcorn, of course. These are just two low-priced ways to congratulate yourself.
With the right information, saving money can be a simple task. Once you know what to do, you'll be able to develop financial security quickly and effectively. Who knew it could be that straightforward?