Whether you're moving commercial goods, office equipment, or household furniture, a hectic moving experience would be the last thing you'd wish for. Missing some of your essentials after arriving at your destination can be devastating. This is why you should have a sound and precise blueprint to ensure that everything runs seamlessly.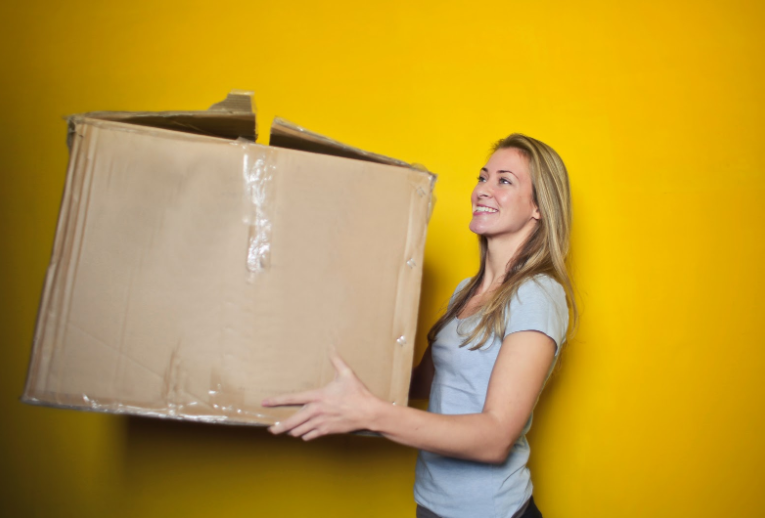 While moving isn't easy on anyone, there are ways in which you can make the process a bit smoother. We've rounded up five tips that you can use to ensure that your moving is headache-free. Read on to find out.
Choose a Trusted Shipping Company
Moving is a stressful activity that may result in losses and damages. Hence, choosing a reliable and trusted transport company can save you the risks that come with shipping your belongings, including your vehicle. The best place to start is to look at online reviews of moving companies and auto transport companies. Gather as much information as you can about the carrier's reputation. Don't just get attracted by the big label.
Besides reputation, there are several other factors that you should consider before settling for a shipping company. These include the cost, reliability, coverage options, and range of services offered. For instance, a shipping company with an insurance guarantee will cover the damages incurred while your vehicle is in transit in case of an accident. This eases the burden of repair bills and the expenses of having to buy new items.
Have a Packing Plan
Packing makes up half of the moving process. You should start packing way ahead before departure. This will ensure that you have enough time and that everything is intact. You can start by packing some of your most valuable possessions first, such as documents and electronics, so that you don't leave them behind. Then declutter your closet and separate old clothes from new ones. Don't move with unnecessary things that you don't use anymore. You can donate them to needy people or sell them.
Your furniture and electronics should come last. The best way to pack electronics is to use the manufacturer's packages. You can also add cushions to mitigate the risk of damage.
Ensure that your package is sturdy in boxes, containers, or any other viable packaging material. Rather than using ordinary trash bags, get plastic wraps to protect your luggage from damage. It's also advisable that you have a separate room for packing. This ensures that the process doesn't interfere with your daily activities.
Sign Your Possession
Ensure that your package is signed to avoid confusion. This is most critical, especially for communal shipping. You can mark your packages with a unique color so that you can easily identify them when unloading. It's never a pleasant experience arriving at your destination only to find out that some of your items are missing, or you confused one of your boxes with someone else's.
Have a List of Items in Your Package
Having a list is essential when it comes to confirming your possessions once they arrive. Sometimes, you may ship a package that contains small items that are highly susceptible to get lost. Having a list would be a better method to trace them and avoid headaches.
Familiarize With Your Destination
This is an essential point that most people tend to forget when relocating. A prior visit to your designated home, office, or any other location can give you insights on the amount of luggage to bring and how you will arrange the move. If you have a tight schedule that limits you from such visits, you can communicate with people at the designated location so that they can give you a rough idea of the new place.
You may move a lot of commodities and equipment only to find less space for accommodation. This applies, especially in large shipping. Such trips require that you are well informed about space and other conditions that may trigger stress during the relocation. Also, shipping items such as office equipment may require preparation of your designated location.
The Bottom Line
You might decide to relocate due to inevitable circumstances or beneficial calculations. Nonetheless, there are higher chances that the process will be hectic, especially if you do not plan for it in advance. You should start by packing the most crucial possessions like documents and clothes and consider how you are shipping your car. And remember to be careful when packing fragile items such as electronics and paintings.
Familiarizing yourself with your new location can help mitigate potential stress during the process. It enlightens you on the amount of luggage to ship and the space available for your package.
Finally, choosing a reputable shipping company can save you from the stress that results from incapacitated service delivery. A good shipping agency should have competitive prices and positive reviews from most customers.