This is a sponsored guest post.
Eggs have always been a popular diet food because they are low in calories and fat while pounding tons of protein. The Egg Diet takes this idea to the next level by creating a meal plan centered around eggs, rather than one that just includes them. There are a few different varieties of the egg diet, but they all have eggs – whether they be poached, boiled, or scrambled – as the main source of protein for a low-cab low-calorie diet.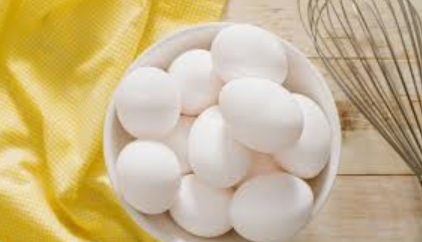 The reason you lose weight on an egg diet is because eggs are one of the best sources of dietary protein around. Dietary protein allows you to feel fuller for longer. It means you are less likely to snack between meals. The body needs a lot of protein because it is basically the building block for everything inside of you. Most people know protein builds muscles, but it also regulates blood health and hormone levels. Eggs also have other important vitamins, minerals, and nutrients your body needs.

The typical egg diet meal plan will include another source of lean protein as well as some low-calorie fruits and vegetables. Make sure that you keep yourself hydrated when following this meal plan by drinking plenty of water or, at the very least, zero-calorie drinks to keep carbs to a minimum.

Egg Diet Meal Plan
Let's take a look at specific meal plans for the egg diet. Keep in mind you aren't allowed to be snacking between meals with this diet.

A typical day on the egg diet could look like this;
Breakfast; two hard-boiled eggs with a fruit or vegetable side
Lunch; Half-roast chicken breast with cabbage
Dinner; Poached fish with salad
Be sure to get plenty of water during the day so you stay hydrated.

This variety of the egg diet involves eating half a grapefruit with every meal for extra benefits. A typical day on this variety of the plan involves;
Breakfast: 2 poached eggs with half a grapefruit
Lunch; Turkey with green salad and half a grapefruit
Dinner: Any kind of lean protein with half a grapefruit
Monotony is the true diet killer. No one wants to eat the same thing over and over again. This version spices things up by including omelets with vegetables.
Breakfast: Two-egg omelette with spinach and mushroom
Lunch: ½ skinless chicken breast with low-carb vegetables
Dinner; Fish with steamed vegetables
This popular variety uses hard-boiled eggs. They are popular because they are so easy to make. You can even prepare them well ahead of time and store them to eat at your convenience. Here's how you can include boiled eggs with your egg diet:
Breakfast: Two hard-boiled eggs and a citrus fruit
Lunch: Grilled chicken with steamed vegetables
Dinner: Two hard-boiled eggs and grapefruit
What Not to Do on the Egg Diet
Now you know the kind of egg diet that you want to be eating, let's look at the kind you want to avoid. Eggs are indeed a fantastic source of protein and a great food to include in a diet, but you should always eat a balanced diet when trying to lose weight.

There's a more extreme variety of the egg diet where one eats eggs and nothing but eggs for a full 14 days. Like any kind of "extreme" diet that's a diet you want to avoid. This kind of diet isn't safe. Eating nothing but eggs means that you won't get the other vital nutrients and minerals that your body needs to stay healthy. That's why other sources of protein and vegetables are included in the egg diet. It would also be very difficult to maintain that kind of diet and the weight can quickly creep back on when you come off of it.

Summary
The egg diet is a fantastic way to lose weight. Eggs are healthy and can be prepared ahead of time. They have just about everything your body needs to function properly, but that doesn't mean they have absolutely everything. Don't forget to include some kind of vegetable or other lean protein in your diet for a full balanced diet. Not only do you increase your chances of losing weight, but you also get plenty of other health benefits too.