I received these products for my review. All opinions are my own.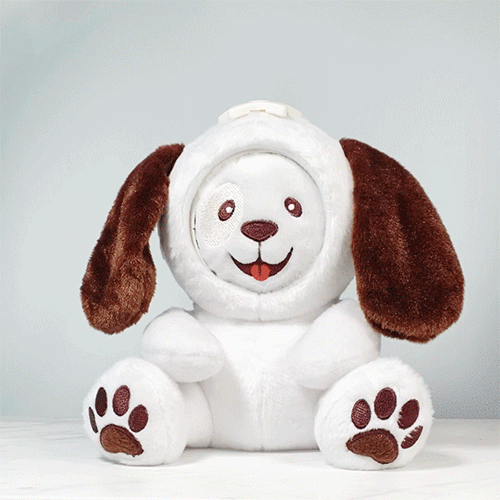 Lately I have been focusing my attention on helping my children to express their emotions. When I was a child I was told to "stop" or "be happy" and I now realize that had a negative effect on me. So I have been making a point to allow myself to feel my feelings and in turn want to be able to teach my children to freely and openly express themselves when they feel something. There are no wrong feelings after all.

I found out about Whatsitsface and immediately loved the concept. I couldn't wait to test it out with my kiddos and see if it helped them to express their feelings.
The plush toy that changes faces six times
With a simple turn of a knob or a flip of a face, each Whatsitsface plush toy features six separate faces – offering your child endless opportunities to create new imaginative play scenarios while having fun and developing emotional intelligence.
We received the puppy and the cat. There is also an adorable bear. They are super cute and easy for my 3 year old to be able to shuffle through and switch to the emotion she is looking for.
Sometimes my 3 year old doesn't know how to express what she is feeling in words and I love being able to say "Grab your cat and show me how you are feeling". When she is using the cat, it feels easier for her to show me. And it has an element of fun because it is also her cuddle friend. I have found that she is able to express herself and let us know what she is feeling through these stuffed animals. Even my 8 year old joins in and enjoys using the stuffed animal.
I'm thrilled with these results and how much these little stuffed animal friends have helped us all to communicate our emotions in a healthy way.
You can learn more and purchase these at whatsitsface.com.
Also, check out these Custom K9 Heroes for a replica of your K9, working dog, or mascot.
Whatsitsface gets Bragging Rights!