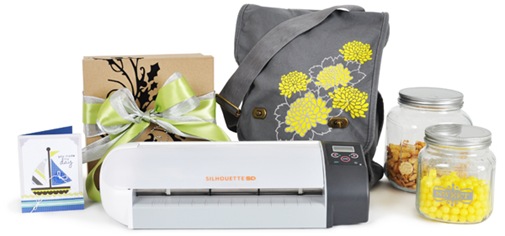 I love how my Silhouette allows me to craft in so many different ways. It's not just for paper crafting, cutting vinyl, or cutting fabric (although that is amazing)!!! The Silhouette can also cut detailed Rhinestone templates that will make you the coolest crafter around!
Add some bling to your projects
Silhouette America offers a Rhinestone Starter Kit that gives you everything you need to get your 'bling' on:
2 rhinestone backing boards (8.5" x 11")
2 Sheets (8.5" x 11")
10ss clear heat transfer rhinestones (approx. 850 pcs)
rhinestone positioning brush
rhinestone design template CD
easy instruction guide
"Use this starter kit in combination with your Silhouette Digital Cutting Tool to add some bling to shirts, jeans cards, scrapbook pages and much more!"

Along with your rhinestone starter kit, you might grab the 'Pick me up tool' to make it easier to place the rhinestones (trust me, you will want one of these tools if you plan on crafting with the tiny little gems).
So how does it work?
Well first you choose a rhinestone template from the Silhouette store. Then you let your silhouette do its thing. Once you have your template cut, just brush the rhinestones into place, then pick up and place your complete design onto almost any surface with rhinestone transfer tape. Thirty seconds under a hot iron and your rhinestones will be permanently adhered to fabric or cardstock. Is that pretty awesome or what??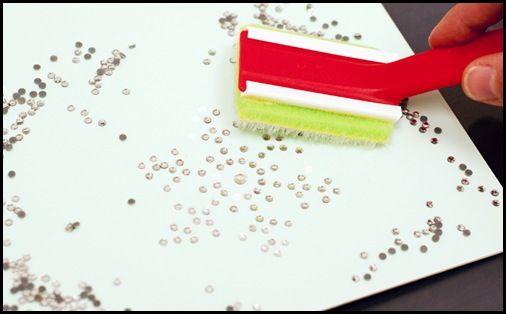 So I have some projects in mind for this little starter kit. Birthday t-shirts are at the top of my list. Can you imagine the 'cool-mom status' I will receive when my kids get personalized shirts with pretty little rhinestones? I'm excited!
Between April 21st-April 27th, you can get this incredible deal worth $125 in savings from Silhouette America:
A Silhouette SD
The Rhinestone starter kit
3 additional packs of rhinestones
And 1 Pick Me Up tool
 
ALL FOR $229!

This Rhinestone Bundle includes:
The Silhouette SD
2 sheets of rhinestone template material
2 sheets of rhinestone transfer tape
2 rhinestone backing boards
1 rhinestone placement brush
1 CD of rhinestone images
1 pack of clear 10ss rhinestones
1 pack of clear 16ss rhinestones
1 pack of clear 20ss rhinestones
1 pack of pink 10ss rhinestones 
and
1 Pick-Me-Up tool
To get this amazing deal, click HERE & use the code 'BRAG' at checkout.
**Already have a Silhouette SD? You can still receive 30% off all rhinestone products!!

Your mom probably wants one of these for Mother's Day