I received product for this review, all opinions are my own.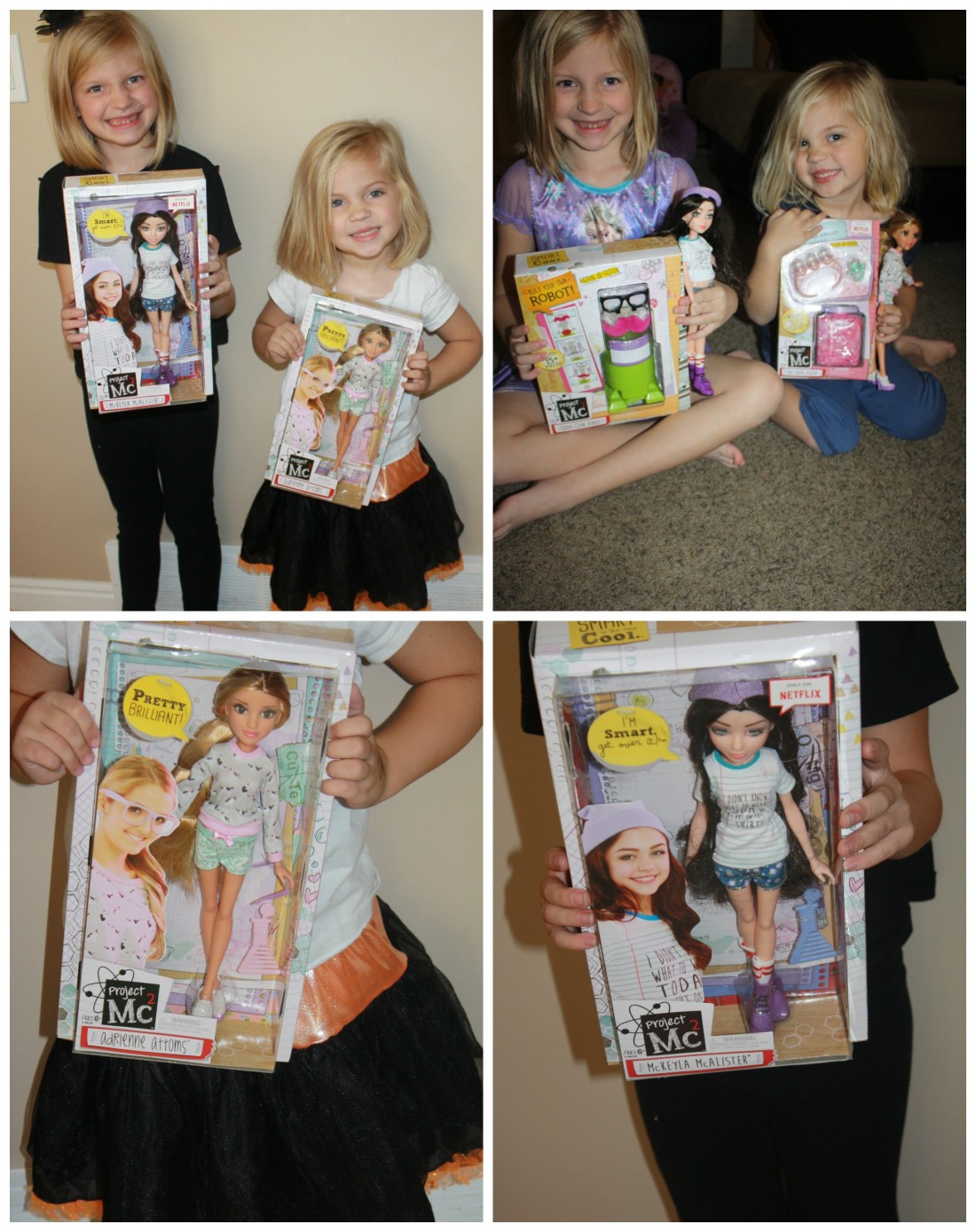 My girls absolutely love to play with dolls and they were so excited to receive the Mc2 Dolls and the experiments!
Project Mc2 Dolls are so fun because each one is unique and promotes education in girls! Leah actually watches  the cute show on Netflix with the Project Mc2 characters and was so excited to tell me all about them! She loves Science and was stoked to try out the Soda Can Robot experiment. Leah chose the Mckeyla McAlister Doll because of her cool sense of style. She loved that McKeyla was a hipster, writer and also an undercover spy.
"Meet McKeyla McAlister, Project Mc2 leader! She's a writer, hipster, undercover spy. When she's not journaling, she's probably reading a Sir Arthur Conan Doyle novel, performing magic tricks, or trying to save the world. "I'm smart, get over it!™"" (Project Mc2 website)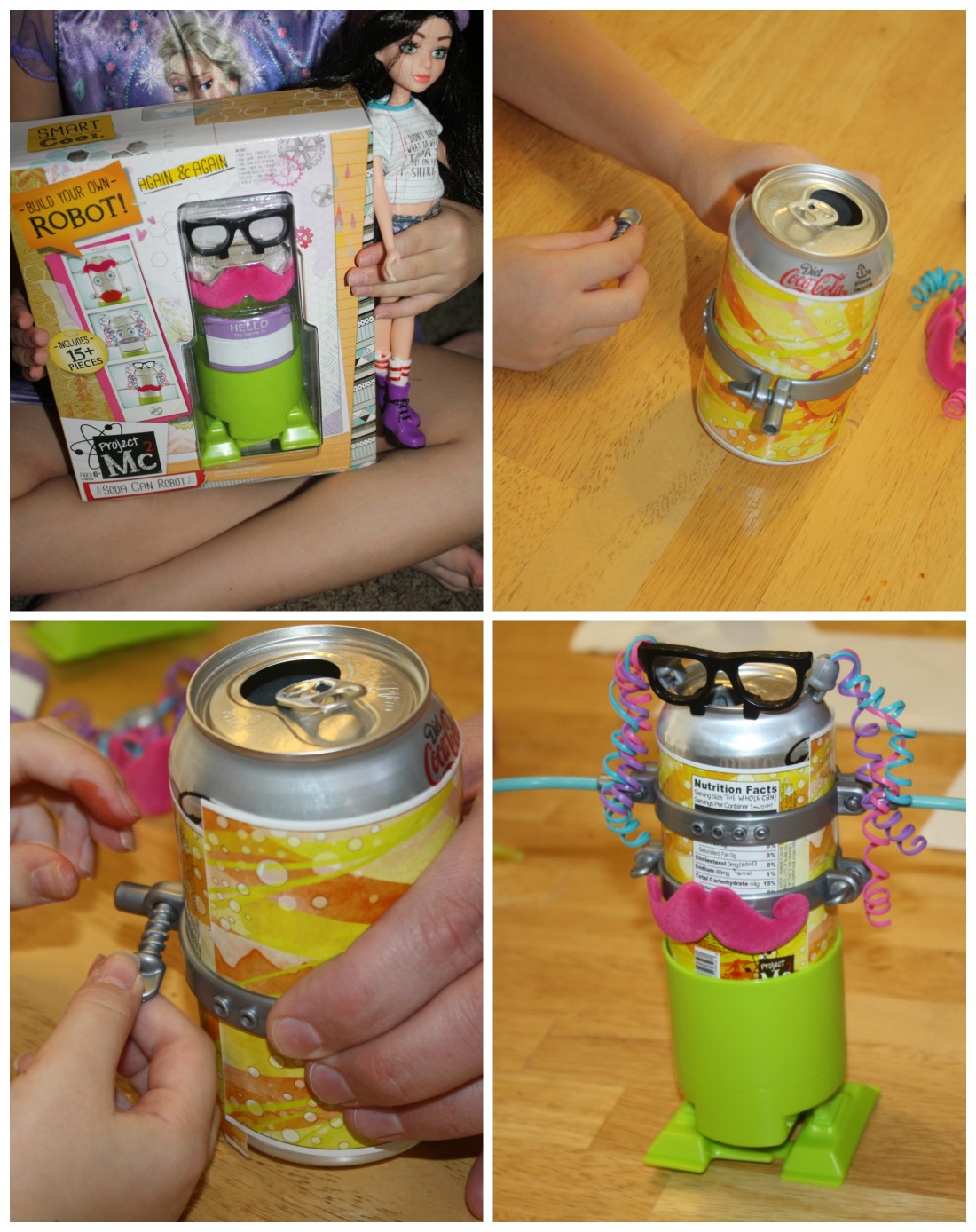 Leah loved working on her Soda Can Robot. Her favorite part was figuring out where to put what. She could make her robot cute, funny or a little of both! She was really excited to be able to make it all on her own, since all of the pieces were super easy to use! Everything just clips onto the can or onto the little silver rings.
"Build your own robot just like construction queen, Camryn Coyle. You can do it again and again just using a soda can and either the included parts or decorations from home." (Project Mc2 website)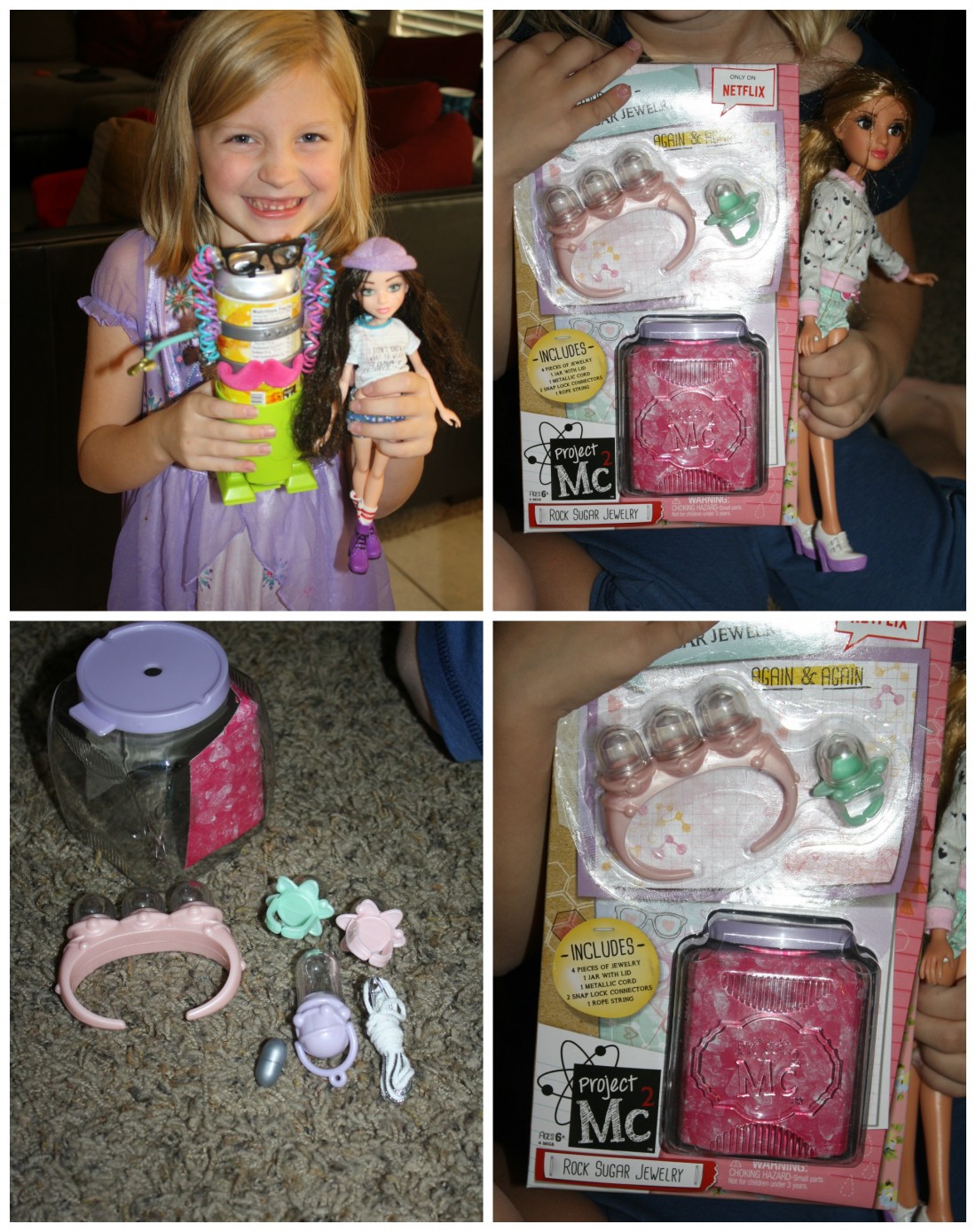 Charlotte loved her doll also! She received Adrienne Atoms who is a science fanatic! "Meet Adrienne Attoms! People say girls are made from a pinch of sugar and spice, but she has a more complex recipe. Following in her abuela's footsteps, she is a culinary chemist — science is so delicioso. She's pretty, brilliant!" (Project Mc2 website) Charlotte loves to follow in big sister Leah's footsteps and they both have a love for science.
Charlotte really wanted to help, I let her help pour the sugar into the pot and help put the food coloring in, she picked purple! The Rock Candy is easy to make it just takes everyday household items like water, sugar and food coloring. The Rock Candy grows on a rope in the jar until it's ready!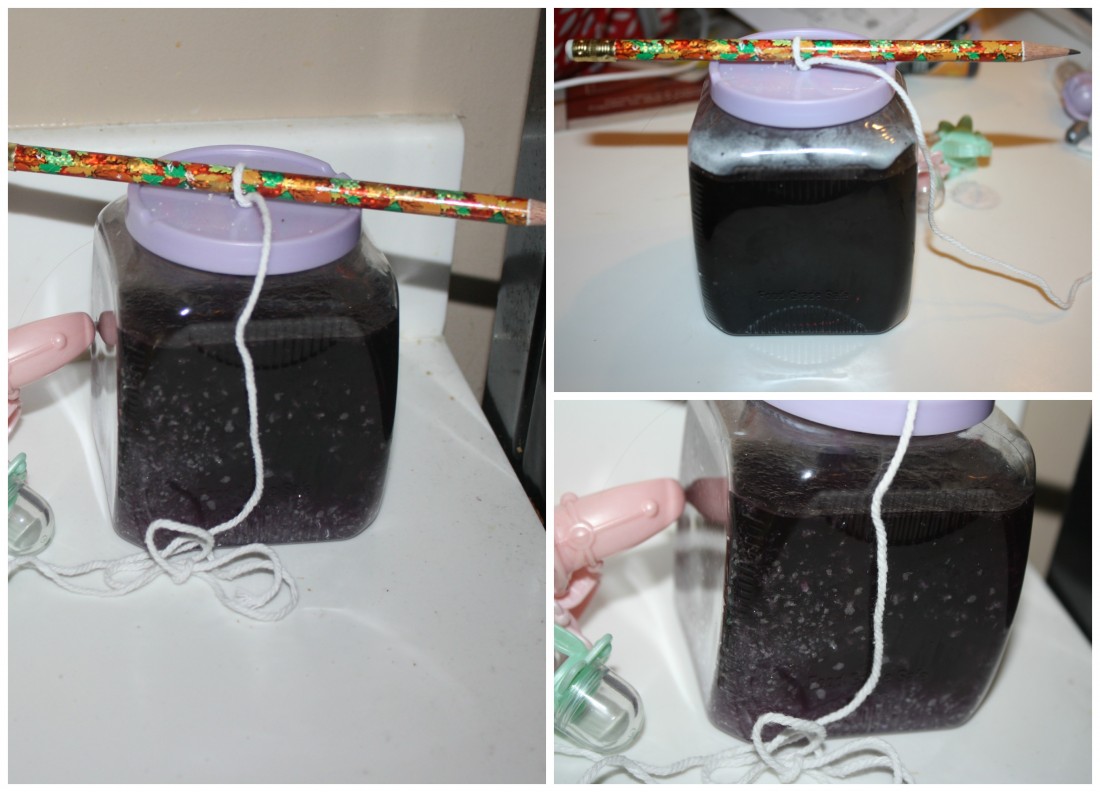 "The franchise debuted nationwide on August 7, 2015 and is designed to inspire elementary school aged girls to be interested in learning S.T.E.A.M. (Science, Technology, Engineering, Arts and Math) education.
Series Plot: McKeyla, Adrienne, Bryden, and Camryn are four super smart and science-skilled girls recruited to join the spy organization, NOV8 (that's "innovate"). On the girls' first mission together as secret agents, they covertly and comically offer protection to a British Royal about to embark on a very important space launch. Together, they get to the S.T.E.M. of the problem in order to save the day. They're real girls with real skills ready to take on anything. OMg – Oxygen Magnesium!" (Project Mc2 press release)
These are the perfect gift for Christmas! My girls approve them and can't wait to share with friends!
These dolls and experiments can be found at www.projectmc2.com and don't forget to check out their other fun dolls and items!
Project Mc2 can be found on Facebook, Twitter, Instagram and don't forget to check out their show on Netflix (My 7 year old loves it!)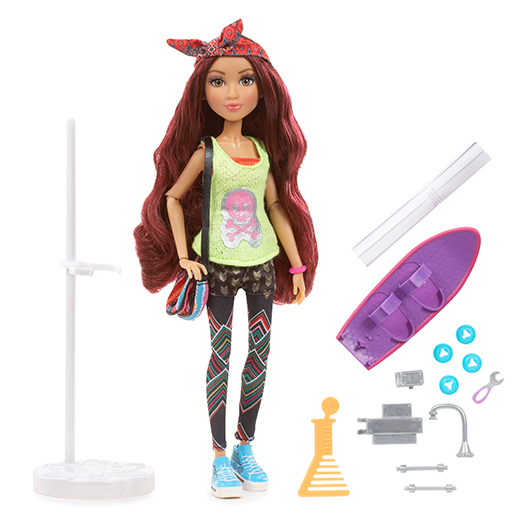 Project Mc2 gets Bragging Rights!
2 winners- 1 winner will win the McKeyla Doll and the Soda Can Robot, 1 winner will win the Adrienne Doll and the Rock Candy Jewelry Kit!
Please enter via the giveaway widget below.