As parents, we want to give our kids the best chance in life, and one way to do it is by making sure that they learn how to percept the world around them. An interesting way of doing this is creating a sensory environment, be it an entire room or a section of it.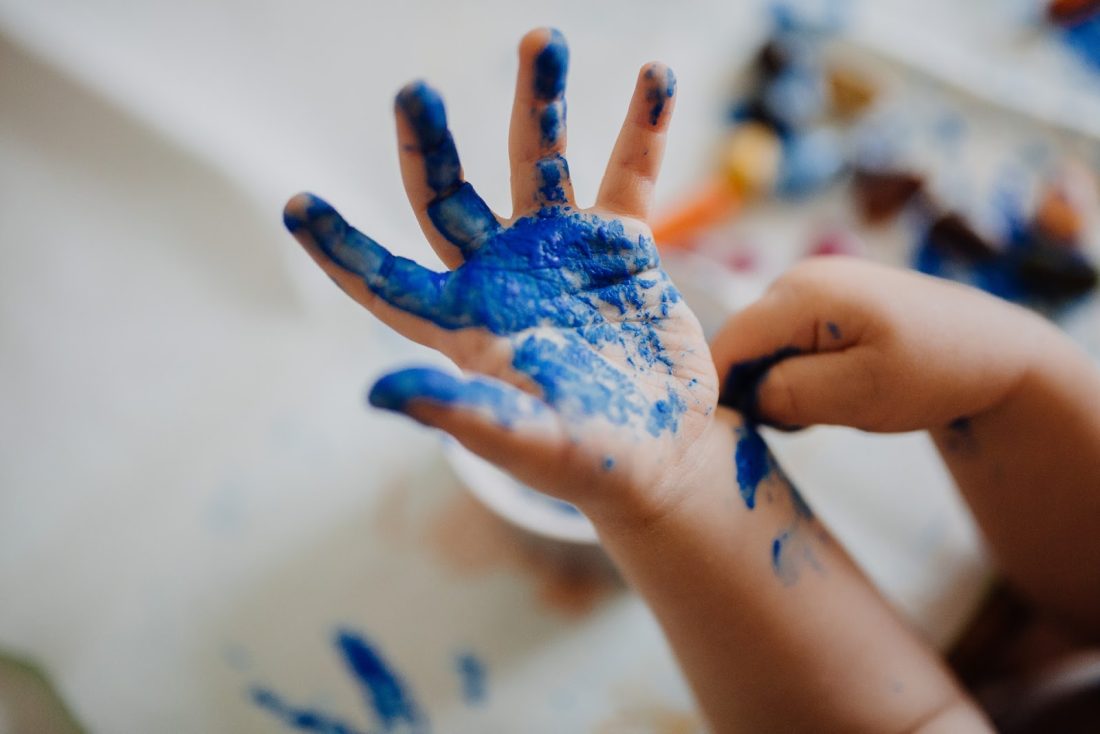 Photo by Phil Hearing on Unsplash
In this article, we will take a look at what this is all about, how to create a sensory space and how it can help your kids understand the world better.
What does a multi-sensory environment entail?
The name gives us a slight hint – it's an area specially created to stimulate the senses and their development healthily. It was initially designed to aid individuals with SPD, ASD and others that have difficulties communicating with the world around them. It's also a space that is created to avoid a sensory overload. This is a condition that occurs when the brain becomes overwhelmed by stimulation from the senses. It's a fight-or-flight reaction that can lead to a sensory meltdown if not avoided.
Sensory environments use all kinds of therapeutic equipment in order to fulfil their purpose – music, lighting, unique objects, furniture and much more. But how did it all start?
History of the sensory environments
The concept of sensory rooms comes from Jan Hulsegge and Ad Verheul – two Dutch therapists that worked with people with disabilities every day. This regular communication helped the two therapists realise that a different approach should be used when helping those individuals to stimulate their sensory and cognitive abilities in a healthy, non-intrusive and natural way.
With that idea in mind, they started thinking of ways to create a multi-sensory environment in order to evoke a special feeling they called "snoezelen" – a combination of two Dutch words meaning sniffing and snoozing. In time, this idea spread to the rest of Europe and quickly gained success as a very effective way to help patients. All of them reacted positively, improving their communication skills, sleeping better, and reacting calmly to changes.
Once the obvious success of these rooms was noted, people started implementing it in their homes, kindergartens, schools, day-care centres, hospitals, etc.
How to create a multi-sensory environment
Contrary to what many people think, creating a sensory environment does not require a big budget, and it does not need to be an entire room. As a matter of fact, it can be integrated almost anywhere, depending on your child's needs. Let's take a look at what you will need, starting with the location.
Where to put a sensory area?
The most important, and probably only condition, is choosing a room away from loud noises such as the front of your house, close to a living room, garage or kitchen. If you don't have a space like this, consider soundproofing a room of your choice, more often the kids' room.
It's not hard to do it – you only need a blanket or any other thick, softer fabric that you can attach to the wall. Make sure to take care of the space below the door and secure the window frames. Speaking of windows, soundproof them, as well. Experts also recommend placing this area away from natural light or at least investing in black-out curtains so that you can control the lighting situation at all times.
If you need help with any of those tasks, consider hiring a professional to help you out, so you're sure about the quality of work.
How to build a sensory environment for a kid
Here you need to start by figuring out the goal and specific need of the child. Sensory spaces should be created with their user in mind, meaning that there is no universal answer to this. Do you need a space that will help them concentrate, one that will calm them down when they get too emotional or an area that will help develop their motor skills?
Parents need to learn how to recognise triggers in their children. That way, they can avoid a sensory overload and the subsequent sensory meltdown before it starts. For example, if loud noises are the problem, make sure the room is adequately isolated.
Similar to that, learn which activities and items your child loves and uses to calm down or learn. Many sensory rooms include a bean bag, a ball pit, or a weighted blanket to help them relax or partake in motor activities.
Many people turn their bathrooms into a partial or full multi-sensory environment, especially if there is a bathtub. Items they include are shelves with candles, lights, and something to play music on. A showerhead with different settings is also a must in order to ensure a pleasant experience that your kids will always enjoy.
Mood lighting is also extremely important, no matter where you're putting the sensory area. It's been proven by psychologists that different coloured lighting can really help improve kids' mood and help them calm down. Install a lighting system that allows you to control the brightness and colours, and you're set.
Keep the room free of clutter so that your kid has enough space to relax and safely interact with the environment around it.
Benefits of multi-sensory environments
There are many benefits to sensory rooms; however, the main ones are the following:
Improve motor and sensory functions
Sensory and motor development needs to be stimulated from the very beginning of our lives. For some individuals, it comes naturally, and they face almost no difficulties. However, for people with ASD and sensory processing disorders, the reality is a bit different and things aren't as easy.
This gradual process needs to be further aided by extra activities in order for the individual to use all of their senses along with their body muscles. The senses in question are the following – sight, hearing, smell, taste, vestibular input (movement sensations), and proprioception (body position sense). Through them, people interact with the world, process new information, solve problems, strengthen old neural pathways and create new ones.
A multi-sensory room is filled with objects that will help people explore those senses without the dangers of the outside world. For example, often used items are wall projectors, ball pits, various lighting installations, and similar.
However, our advice is to make sure that this environment is not too overwhelming. People with sensory processing disorders can easily be put off by too many objects and activities. If you're creating a space to stimulate motor functions such as sorting games, building blocks, puzzles, dough, and similar, make sure they are not too close to the sensory stimulated objects such as music boxes, LED lights, aroma-therapy items, etc.
Obviously, it all depends on the individual, but it's still a good idea to have some order when creating such an environment.
Help them to calm down
Kids and adults with developmental disorders are often heavily affected by negative interactions and situations around them. Depending on the person, they will either shut down or express their frustration in a very loud and sometimes dangerous way. In that case, it's been proven that a change of environment can help take the negative away and put them in a calmer state of mind.
Creating healthy coping and calming habits is vital for every person, and having a sensory room can help out a lot. In that case, it's recommended that you lead this person into a warm dim-lit room filled with things that can help the individual process the interaction calmly. Oftentimes quiet music and aroma diffusers are the best things to help them out. Hugging a pillow or a big stuffed animal is also great as it can stimulate a lot of senses at once while creating positive memories and overwriting the negative experience.
It's essential for everyone, including healthy people, to have the ability to process their negative emotions in a healthy way, first, by controlling them and secondly, by expressing them. Art is something that is often used, and with most people, it turns out to be something they turn to throughout their entire lives.
Improve focus
This can be a problem for everyone, not just individuals with developmental issues, but it is increased in their case. Since sensory rooms and areas are entirely customisable, you can create a space that improves focus and makes it harder for the kid to get distracted.
For example, thick curtains on the windows will help people who lose focus looking out to the street. Not having a TV is also a plus since it's a very easy distraction, as well as a lot of things that will remind them of the task at hand. If you have a kid that needs to focus on doing their homework, you can put a comfy clear desk and a corkboard with the tasks pinned to it.
In general, sensory environments are supposed to be a safe space for people which makes it easier for them to concentrate. It´s also a good way for them to prepare for real-life situations in the future when they will have to focus.
Conclusion
Creating a sensory room is tricky. Without any guidance, it can be difficult to pick all the right products or consideration of individual needs. There are room constraints, too, and it's easy to feel overwhelmed. Don't be afraid to reach out to an expert and whatever you do, make sure you have your kid's needs in mind.
Author Bio: Ralitsa Brennan is a Content Writer, PR specialist, and trainer for Fantastic Services Group, Australia. She is currently doing a Bachelor's degree in Applied Linguistics and Business Communications, consulting on freelance projects and sharing her experience working in a diverse office environment.