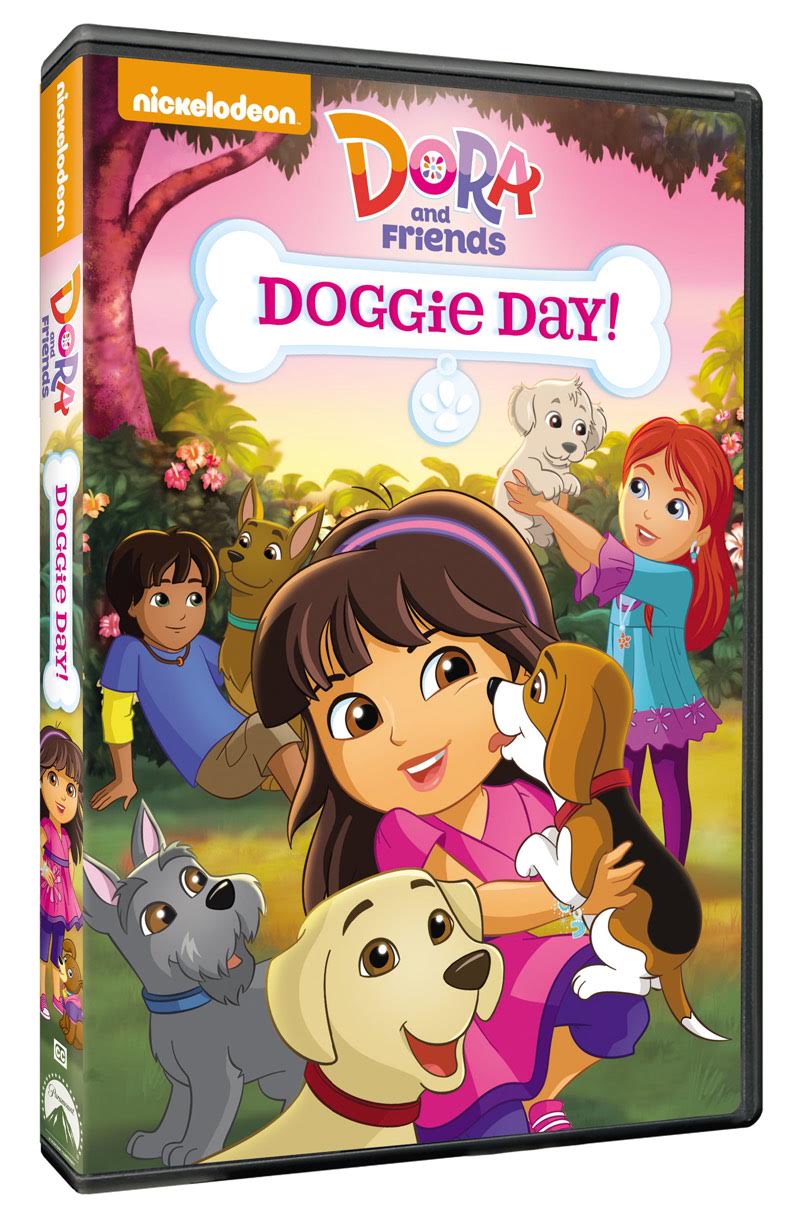 I received this DVD for review, all opinions are my own.
My girls absolutely love Dora and Friends, especially Charlotte! She was so excited to watch the Dora and Friends Doggie Day DVD while I was recuperating from having our Baby Girl.
"DORA MUST HELP SOME FURRY NEW FRIENDS IN HER NEWEST DVD ADVENTURE
 DORA AND FRIENDS: DOGGIE DAY!
Available on DVD August 4, 2015
 NEW YORK – June 15, 2015– Dora and her friends must complete a "ruff" mission to help their puppy friend Cusco reunite with his brothers before Doggie Adoption Day in Dora and Friends: Doggie Day! Viewers can learn Spanish and more with this multilingual DVD, while also exploring three bonus episodes including Dora's journeys to Magic Land, Opera Land and Fairytale Puppet World! Created by Nickelodeon and distributed by Paramount Home Media Distribution, Dora and Friends: Doggie Day! arrives on DVD on August 4, 2015 for the suggested retail price of $14.99.
Dora and Friends: Doggie Day! DVD includes the following episodes:
Doggie Day!

Magic Land!

Dora Saves Opera Land

Puppet Theater
 Dora and Friends: Doggie Day! DVD Fast Facts
Street Date: August 4, 2015
Catalog: 59168869000 (USA); 59168870000 (CN)
Running Time: 92 Minutes
Audio: English 5.1 Dolby Digital & Spanish and French Dolby Stereo
S.R.P.: $14.99″ (Dora and Friends Press Release)
Please visit www.shop.nick.com to learn more! DVD is now available in stores and online!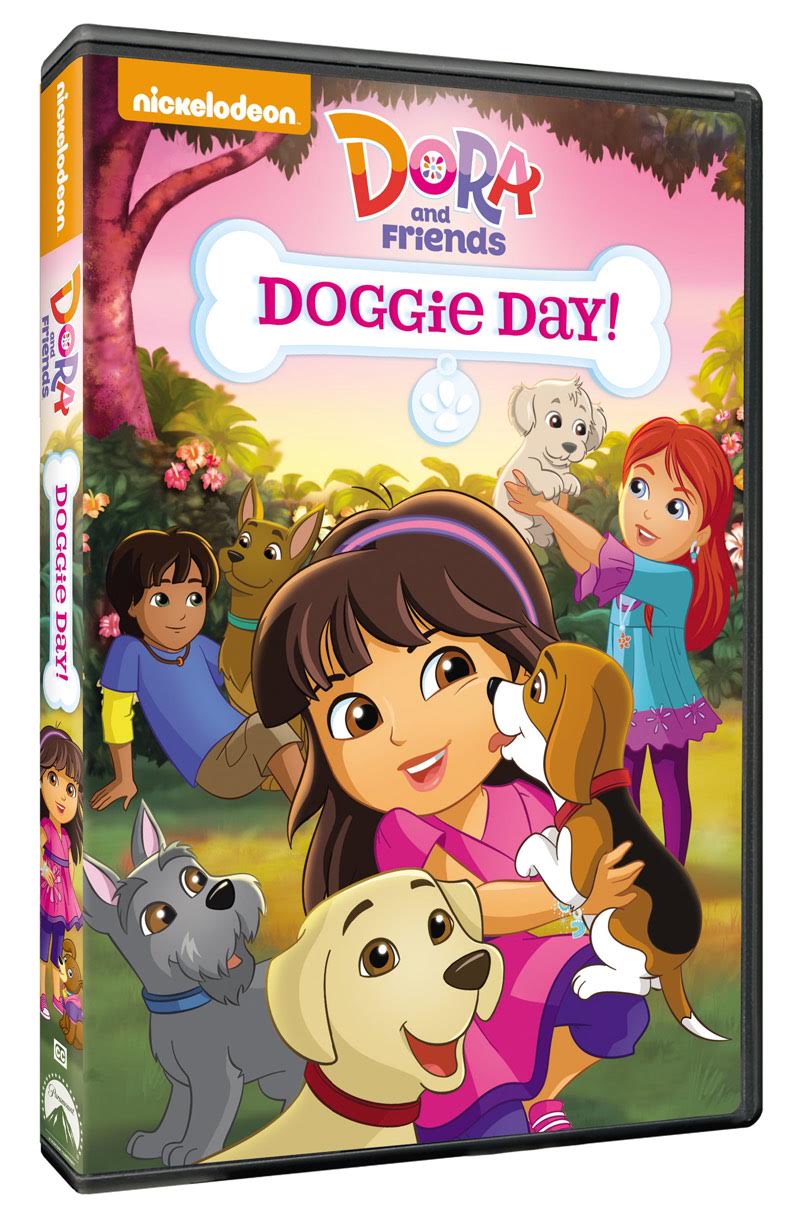 Dora and Friends: Doggie Day DVD gets Bragging Rights!