Are you looking for a fun adventure quest to take on with your friends? Welcome to Escape Hour, where you can challenge yourself to escape the locker room in only one hour. You'll have to work together to figure out the clues that will lead you through the quest! The better your teamwork, the faster you get out!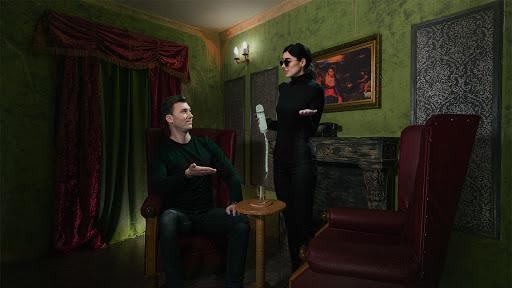 What Is Escape Hour?
We've got two sites in both Edmonton and Calgary, and we're looking to introduce you all to our amazing themed rooms. You can start with some of the quest rooms, like The Lost Jewel of Zanzibar or The Curse of the Evil Genie! Our games vary anywhere between 2 to 10 players, so it's perfect for a one-on-one date, as well as a group outing!
You can't go wrong with trying out Escape Hour! If you haven't tried a escape room in Calgary before, you'll fall in love with it! Even if you have been to one before, you'll love Escape Hour for its diversity and interesting quests! There are so many rooms for you to choose from that you'll never run out of a chance to come back and escape all over again!
How To Escape
We're not going to give you the answer to that one, unfortunately! What we can say, though, is that each room is completely different and offers a different set of clues and ways to escape! You're ultimately directed to one common goal; whether to find a jewel or open a door, you have to work out how to get there first. You basically start with nothing, so think about everything you can to get started.
It's not all just about brains either. If you don't think you're all that smart, don't worry! Escape Hour is perfectly accessible to all. The puzzles, while designed to be challenging, don't require any particularly strenuous brainpower! The number of players in the team can make it easier to spread the load too. You might end up falling into the role of the delegator, or maybe you're someone who finds the clues, leaving the problem solving to someone else!
There's a little something for everyone here, and each room offers a different way to explore problems you never knew you wanted to solve! You won't find yourself bored for even a second at Escape Hour! Come on by if you're in the Edmonton or Calgary areas and see how quickly you can get out of a locker room!