As a teacher, I am always looking for fun learning materials to help my students with learning important literacy and mathematical skills.  I was really excited to discover the website, Super Duper Publications.  They have so many great things to help children with important skills they need for school.  I received the picture fish and blank dice to use in my classroom.
At school, I do small group activity centers during the day.  My students love doing these.  One activity that they love to do is fishing for lett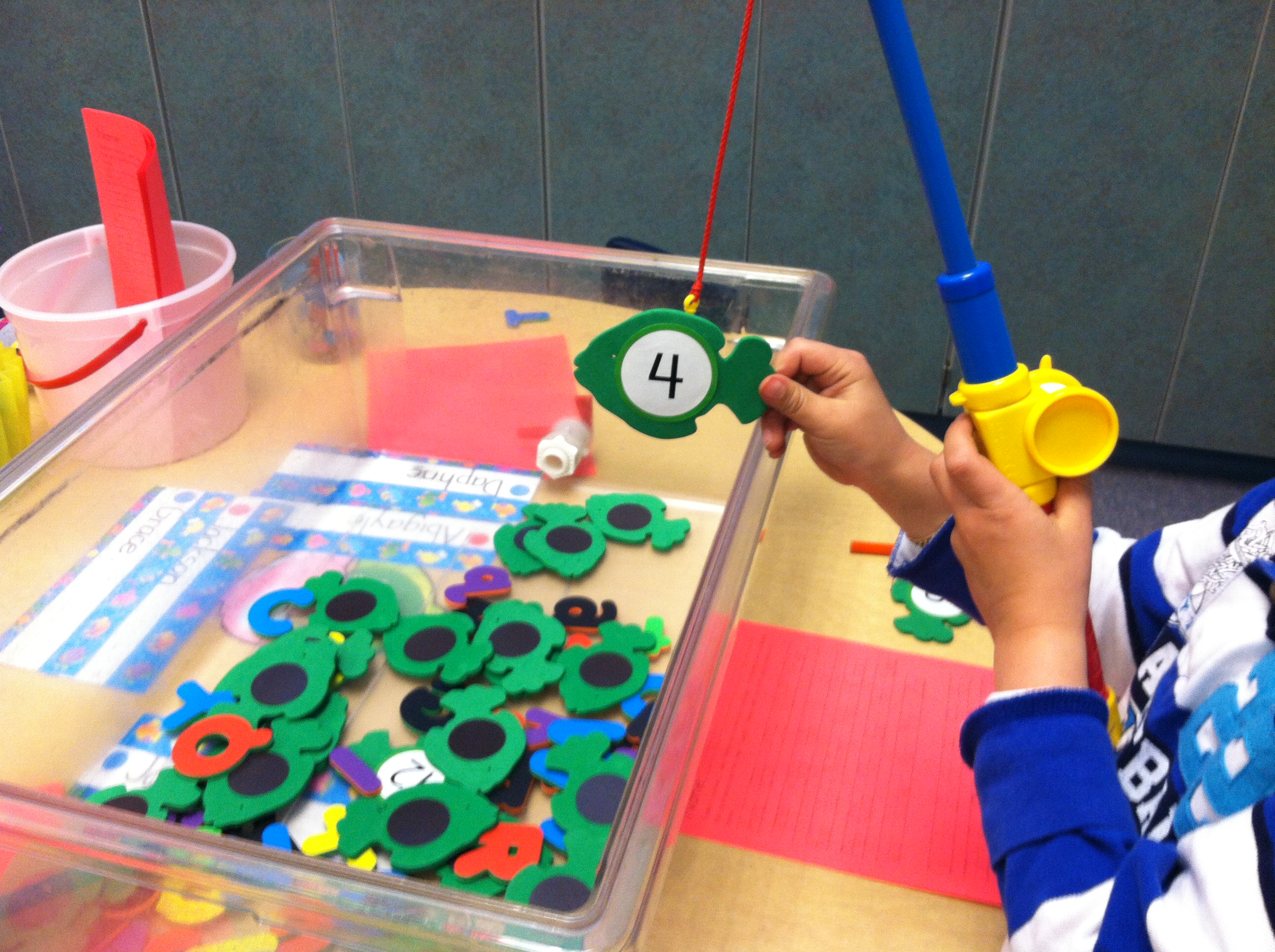 ers in the fishing table.  I have magnetic letters that they catch with magnetic fishing poles.  I have been wanting to get some numbers for my students to 'fish for.'  Super Duper Publications has a great set of picture fish.  This set includes numbers, mathematical symbols, and shapes.  I am so happy with this set.  I put the number fish into my table with my letters and my students had a blast!  They loved writing down the numbers they caught!  Super Duper Publications also sent me a set of fishing poles and a lake mat to use with my numbers.  The poles are great but they were too short for the tub I use.  I am excited to use the lake, poles, and my picture fish set in a small group with individual students who need more support with number skills and shapes.  It is going to be so fun!
One thing that can be difficult for kindergarteners to learn are the sight words.  They are hard because you cannot sound out most of these words because they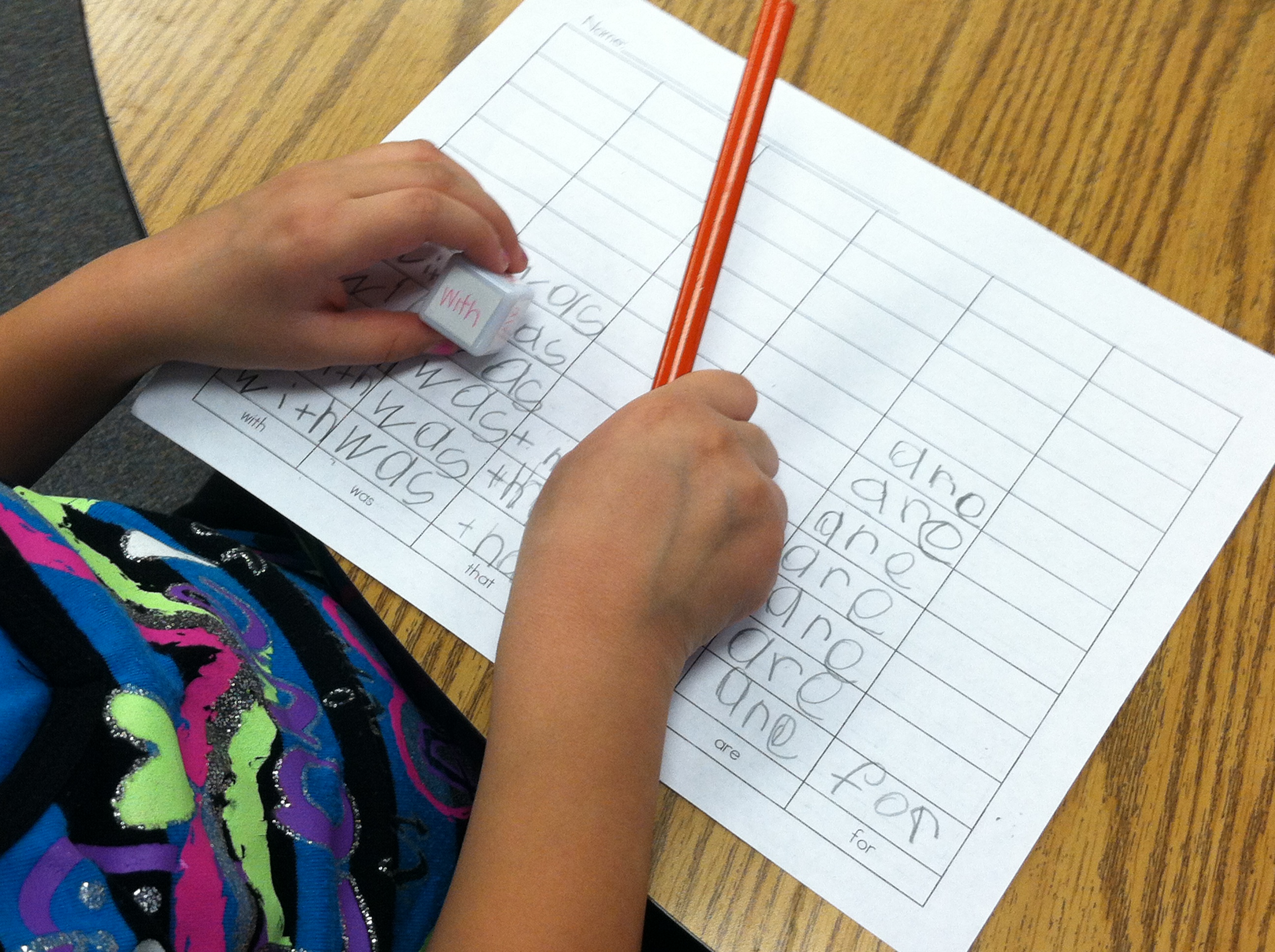 do not follow 'the rules.'  The english language is hard!  I am always looking for ways to make sight words fun to learn.  An activity I do for this is rolling sight words on dice.  This used to be a pain for me to set up because I would tape the words to wooden blocks and have my student use those.  I was excited to get blank dice from Super Duper Publications.  One thing that is great about these dice is that you can write the words on them with a wet erase marker and just wash the dice off when you are done.  The only problem I had with these is that the words would smear and rub off onto my students' hands.  The dice do come with 1000 stickers to use on the dice.  This worked a lot better for me.  I am excited to use these dice for other things.  These would be great to have in the home because you can use them to practice not only sight words but addition and subtraction,  number recognition, and letter recognition.
Super Duper Publications have so many great things to help students with learning in the classroom and at home. This is a great website!
Right now, Super Duper Publications is offering 15% off on any Super Duper purchase to our Bragging Mommy readers!  Make sure to Promo Code KSBLOG160 at checkout.  This discount will be good until April 30th, 2013.
Super Duper Publications gets bragging rights!

One lucky Bragging Mommy reader will win a $50 gift card to Super Duper Publications!
How to enter: Leave comments below with your qualifying entries. Leave a Separate comment for each entry telling us which you qualify for.
MANDATORY 1st entry– Visit Super Duper Publications and tell us a product you would buy if you win.
1st Mandatory Entry must be completed before you can qualify for additional entries. All extra entries who don't do the mandatory entry will be deleted.
You can enter this giveaway until April 11th @10:00 am MST. The winner will then be chosen at random, verified and contacted via email. The winner will have 48 hours to email us back and claim the prize, if prize is not claimed within 48 hours a new winner will be chosen. By entering this giveaway you agree to The Bragging Mommy Full Disclosure. You must be over the age of 18 and live in the Contiguous US to enter.