I attended an advanced screening for my review. All opinions are my own.
From director Jason Reitman and producer Ivan Reitman, comes the next chapter in the original Ghostbusters universe. In Ghostbusters: Afterlife, when a single mom and her two kids arrive in a small town, they begin to discover their connection to the original ghostbusters and the secret legacy their grandfather left behind. The film is written by Jason Reitman & Gil Kenan. -©Sony Pictures
I have been excited for the new Ghostbusters movie. I enjoy the previous films in the franchise. After seeing it, Ghostbusters: Afterlife was such a fun movie.
The movie was written and directed by Jason Reitman, who is the son of the original film's director Ivan Reitman. You could tell that this movie was a labor of love from everyone involved. The nostalgic feel is there throughout the whole film. There are many nods and Easter eggs to the original films. It was fun to see them all. The movie is a lot easier to understand if you have seen the previous films. This movie's storyline ties into them.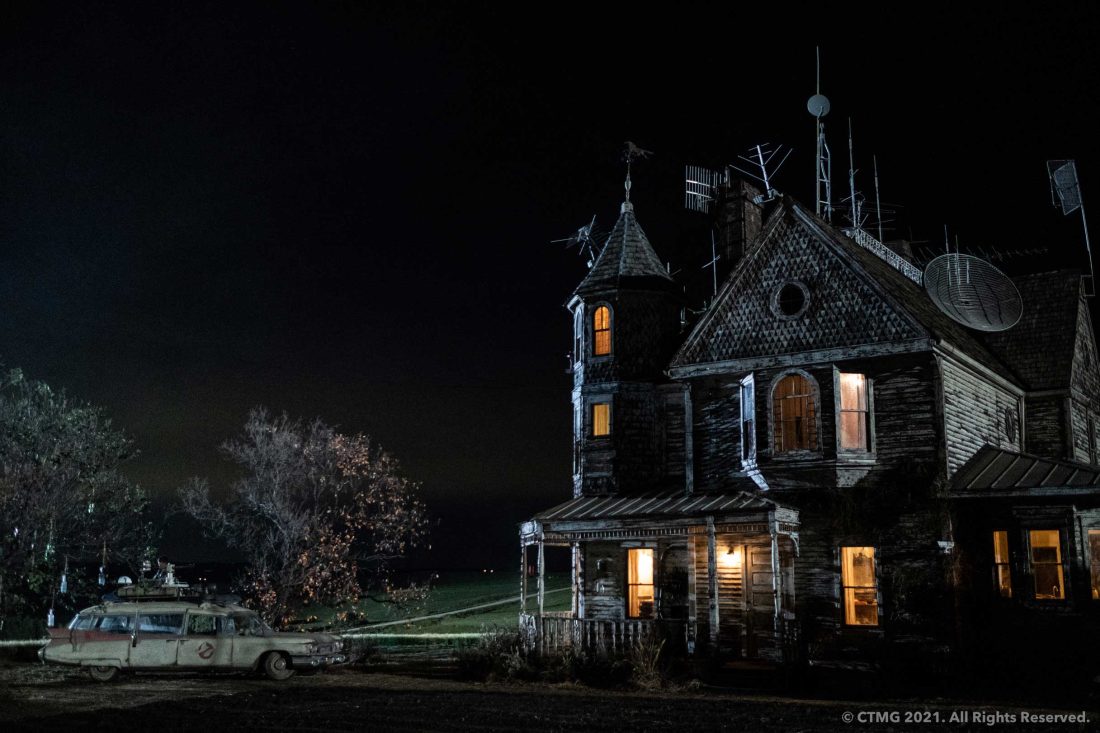 The acting and cast are top notch here. You could tell they all had fun being a part of the film. The MVP for me in this movie was Mckenna Grace. She was so fantastic in capturing her character, Phoebe. She captures the perfect mix of quirky and a love for science.
Content wise, this movie is PG-13 "for supernatural action and some suggestive references." There are some scary creatures, small sexual references, and some language in the film. If your kids have seen the previous Ghostbusters film, they would be okay to see this. I would recommend this for kids ages 10 and up.
I loved Ghostbusters: Afterlife. I had so much fun watching it and I recommend it. It opens exclusively in theaters on Friday.
Ghostbusters: Afterlife gets bragging rights!
Follow Ghostbusters: Afterlife on Twitter, Facebook, and Instagram.
Visit the Ghostbusters: Afterlife Official Website