The most beloved person in our life is the father. This year, if you don't have any plans for a Father's Day occasion, you can find something suitable for the most important person in your life.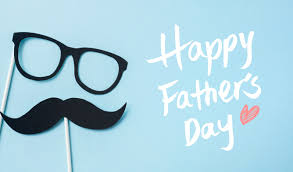 The father can be easily pleased. So you can make this day special with some gifts according to his interest. We will give you the idea of ​​some gift that will truly speak to His Spirit. Maybe he will use it every day or he can use it for a special occasion. However, you are thinking about him and you are giving him a gift with love. After all, this is the most important thing to your father.
So let's take a look at some super-thoughtful gift ideas for your dad.
1. A customized wallet
A customized wallet will replace his old wallet. Made with real cow leather and the art-deco-monogramming on the leather will fascinate. He can keep organized in a smooth accessory with his card and bill bogies. Your special message will surely touch your father's heart.
2. A wireless charger
Give your dad the gift of this accessory wireless charger combo. This is a useful and thoughtful gadget, and it contains the necessary upgrades. Every person needs a phone charger at this time for safety. This phone charger will make the perfect personalized Father's Day gift.
3. A travel-bag
Every father wants to be at home with his family, but sometimes he wants to travel after work. You can gift him a nice travel bag on the occasion of Father's Day. Decorated with leather and brass accents, these bags will be durable and comfortable. It's more than just a bag, it's also a stylish one. This can be a great gift for your dad if he is a frequent traveler. A bag set that keeps all her needs separate and organized.
4. A comfort shirt
Sometimes a change in the father's style section may be needed. Although it is simple, it needs to be comfortable and stylish. For fathers day shirt ideas would be quite desirable. A shirt can be quite a suitable gift to keep pace with the times.
5. A temperature maintenance water bottle
Hydro flasks are great in any situation, including the field of travel. These durable, heated water bottle drinks can maintain their temperature.
Help your dad stay hydrated with this water bottle as a gift. Double insulated technology will keep her drinks cool and protect her from sweat. Wherever he goes he can transport and be proud.
6. Emergency kit
An emergency kit with a waterproof backpack, flashlight, phone charger, food, water, hand warmer, and valuable emergency supplies.
You should give this emergency kit as a gift to have all the necessary supplies like blankets, candles, and water in case of any disaster. As a result, your parents will be safe and at peace.
7. A sweet coffee mug
A coffee mug can be a great gift to keep Dad's coffee always warm. If he wants to finish his morning cup without a few trips to the microwave, this gift will melt his mind. He can control the exact temperature to keep the drink right through an app on his phone. As long as he puts it on the included charging coaster, it can keep the temperature up all day.
8. A Tactical pen
This strategic pen can be an interesting gift for every dad. This pen has a screwdriver, a stylus for smart devices, and a leveler. This is not an average pen, this tool has a ballpoint of steroids. This pen is carried daily and made according to the daily situation. Equipped with an LED flashlight, glass breaker, knife, screwdriver, and much more. Also with this pen, your dad can sign his checks. So, give your dad this great pen as a Father's Day gift.
Conclusion
To every child, his father is a superhero. So on the occasion of Father's Day, we can give some desirable gifts to make them happy. This will deepen your relationship with your father and your father will be satisfied. We have given you some great ideas as a gift to make your father happy. Hopefully, this information will help you a lot.