Is there anything better than changing into pajamas in the evening? I don't think so. I LOVE LOVE LOVE wearing comfy pajamas…..it is my clothing of choice! If you are like me, then you must check out BedHead Pajamas!
"Made in Glamorous Los Angeles,"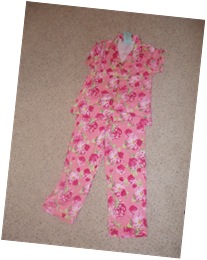 BedHead Pajamas are loved – and worn – by fave celebs worldwide. These design-driven PJ's are sold at it's flagship stores in Los Angeles + New York City as well as specialty boutiques and fine departments stores including Saks Fifth Avenue and Neiman Marcus. Or get your goods online at www.bedheadpjs.com."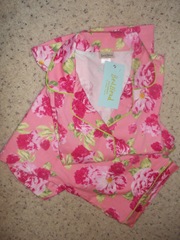 The minute I took my BedHead Pajamas out of the bag, I knew they were no ordinary sleepwear. These are definitely luxury pajamas!! They are so soft and stretchy for the ultimate comfort! I received a capri set with a short sleeve top and they will be perfect when summer rolls around (IF it ever does
).  
At BedHead pajamas, you can get robes and night shirts along with the pant sets. If the pajamas are this comfortable, I can only imagine how nice a their robes are!! All the pajamas are really cute and really stylish. It's time to own a pair of pajamas that DON'T make you look frumpy!! It's time for BedHead Pajamas!!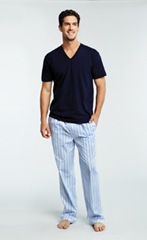 Things that are BRAG WORTHY:
Tons of styles and patterns to choose from
Available in Women's, men's, children, and babies
Super glamorous sleepwear Made in the USA
BedHead Pajamas get BRAGGING RIGHTS!!
If you want to check out BedHead Pajamas, you can find them on Facebook, Twitter, and Pinterest!!