This is a sponsored guest post.
If your toddler refuses to even look at food without having their favorite YouTube videos playing in front of them, you, sir/ma'am, are in so much trouble for the future that I can't even elucidate. How do I know? Been there, done that! And if you are past that phase too and are now parenting teens or preteens, you still can make a difference in their lives and help them evade their screen addiction. But, it's just going to be a lot more challenging. But not impossible to pull off. And totally worth it!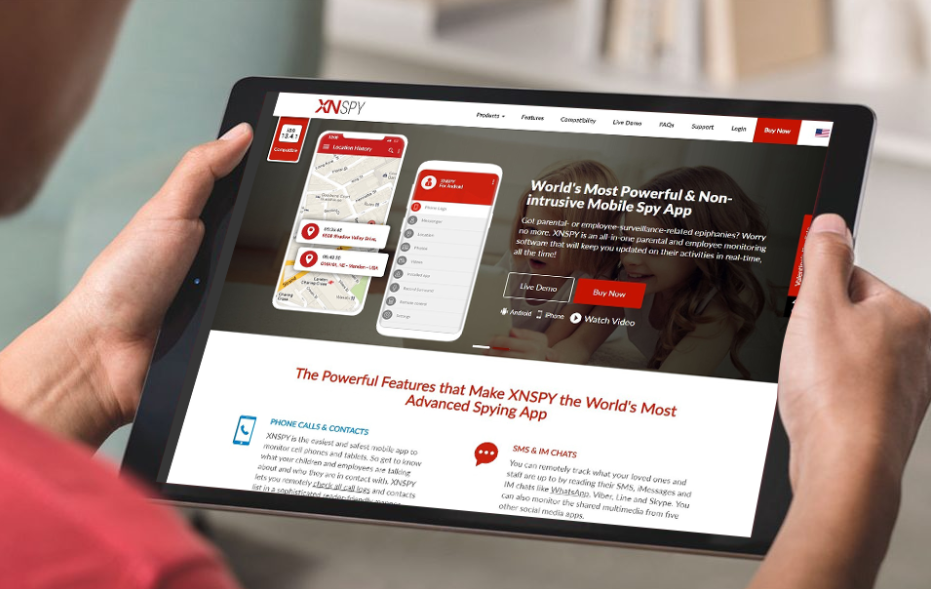 If you are a naysayer who believes screen addiction is no real threat, we want you to continue reading the effects of excess screen time and decide for yourself. And if your opinion is changed, you could then finish reading this article to discover ways to curb your kids' screen time, including our recommendation for the best parental control app.
Effects of Continuous Device Usage on Children
Kids love screens, and they want to spend most of their time in front of them. Let's start the discussion with the problems that children have to face due to the frequent use of digital devices:
Problems Child Have To Face
Incorrect Posture: When a child is using their devices, they are not sitting or lying down in an appropriate posture. This led to problems like neck or shoulder strain and backaches.
Eyesight Problems: Frequent use of devices is the reason behind the eye strain as well. Due to this, a child might feel a burning sensation in eyes or eyesight problems.
Wrist Problems (Carpal Tunnel Syndrome): Children are continuously using the touch screen of their device. They also use a desktop mouse while playing games or chatting. Both these conditions will cause pain in their fingers and wrist. Moreover, there will be problems like swelling and stiffness in the wrist and fingers.
Headache and Fatigue: Increased screen time can be the reason behind headaches due to muscle tension. Furthermore, the frequent use of devices makes the brain and body tired, leading to physical fatigue.
Sleeping Problems: The blue light that all screens emit could adversely affect sleep and sleep patterns. However, the problem becomes worse when screens are too close to your eyes, like our smartphones or iPads. Though, almost all new flagship smartphones now come with a blue light filter.
Poor Brain Development: The development of the brain is done during the early ages of your child. If your child is using different devices like tablets, mobile, or others, this will impact brain development. Instead, your child should play some indoor games or play outside to develop the body and mind.
Low Grades in School: With poor brain development, children face problems with learning and focusing on things. This will create problems for them while doing school work. Ultimately, this will lead to low grades in school.
Obesity: Children using their devices all the time do not involve themselves in any kind of physical activity. Due to this, obesity is common in children that further cause complications like stroke, heart attack, and diabetes.
Poor Communication Skills: To develop good communication skills, children should interact with people in their surroundings like friends, parents, and relatives. Note that when children are staying at home, they will spend more time on the devices. Ultimately, this will affect the development of their communication skills.
Weak Immunity: According to a study conducted by the London School of Hygiene & Tropical Medicine, 92% of the headphones can be the breeding ground for bacteria. From this, 16% of the E. coli species are dangerous. In favorable weather conditions, the child might become sick due to weak immunity against the diseases due to viruses or bacteria.
How Parental Control App Can Be Helpful?
All the above-mentioned problems increase the worries of parents. In this situation, monitoring becomes important. To do monitoring in today's digital age, a parental control app can be your true helper. The exciting features offered within the apps can make the life of parents easy.
Now, the next question circling in your mind will be the selection of the right app for monitoring? The market is full of great players that are offering great features. This makes the decision difficult for the majority of the people. If you can count on us, we are going to recommend you one of the best apps to monitor your child's online activities. Additionally, the app will also ensure the safety of your child. XNSPY is the right app you need today! For the rest of this article, we'll be taking you through the features, compatibility, price, pros, and cons. All these details will help you to make the right decision.
XNSPY – Digital Monitoring Partner for Parents
XNSPY is a great kid monitoring app. It can be used by parents to track the activities of children on their devices and their whereabouts as well.
Pricing: Just like every single parental control, this app also comes with different versions at a different price tag. The Basic version will cost you $4.99 per month. This version will be offering limited features. The other version is called the Premium Edition, and it will cost you $7.49 per month. This version will provide you all the features, so spending a little more will unlock all the features. This price is the most affordable in comparison to the other competitors in the market.
Compatibility: The app is compatible with both Android and iOS devices. The app will work properly on Android devices supporting Android 4.0 or above. Moreover, for the iOS devices, the app will work on the devices running iOS 6 and above.
Prominent Great Features of XNSPY
Now, we will be looking at some valuable features of the XNSPY kids monitoring app that stands out from the competition:
Monitoring Messages and Phone Calls
The app will allow parents to view the call logs and text messages on their children's devices. Parents can also get an instant alert for the specific callers to keep children safe from bullies.
Tracking Location of Your Children
Parents can easily track a child's location. They can easily know the exact location of the child, history of places visited, monitoring of specific locations, and alerts on specific locations (geo-fencing).
Full Access to Instant Messenger Chats & Multimedia
Parents can track text messages on instant messengers and other multimedia. The list of apps includes Skype, Kik, iMessage, Facebook, Viber, and much more.
Monitoring Online Activities and Emails
Parents can also track the online activities of children. They keep an eye on the bookmarks saved by them, instant alerts on specific words, Wi-Fi-network logs, browsing history, email sent or received, and Gmail apps.
Detailed Reports
Parents can easily get detailed reports about top 5 call duration, top 5 callers, call time activity punch card, and top 10 most visited websites.
Remote Controls
XNSPY also allows you to remotely control different features. Parents can remotely lock phone or tablet, view installed apps, block apps, erase device data, monitor keystrokes, and take live screenshots.
These were some of the features that make XNSPY a must-buy kids monitoring app. The list of features is not limited to what we've discussed here. There are many more features to explore before using the app.
For and Against XNSPY
For
It is an affordable option.
The instant alert features are great and will keep parents updated.
The app is easy-to-use, and it comes with great features.
Compatible with both Android and iOS devices.
Against
For some features, you have to root (Android) or jailbreak (iPhone) the devices. 
For some users, it might be difficult to use the control panel for the first time. 
No content filtering is available. 
Here's a quick look at the prominent features of XNSPY:
| | |
| --- | --- |
| XNSPY | Description |
| Price | Basic is $4.99, and Premium is $7.49 per month. |
| Compatibility | For Android (4.0+); For iOS (6.0+). |
| Instant Messenger Chats/Multimedia | Monitoring of text messages on Skype, Viber, Kik, Line, Facebook, and much more. |
| Multimedia Monitoring | Tracking of video, photos, and entries on the calendar. |
| Online Activities | Tracking of web browsing history, emails, bookmarked page, most visited website, alerts on specific words. But there is no content filtering. |
| Remote Controls | Phone locking, live screenshots, removing of mobile data, apps installed, and more. |
| Instant Alerts | Get quick alerts on words, contact, and locations. |
| Telecommunication | Check call logs, call recording, call-time activity punch card, MMS, and SMS. No call intercepting feature. |
| GPS Tracking | Location history, current location tracking, and alerts on specific places. |
| Other Features | Wi-Fi network logs, Keylogger, and device usage reports. |