This post is brought to you by Russell Jacobs.
If you've been looking forward to some time away from your normal babysitting, it's high time you took your kids on a road trip. Who said you can't enjoy the thrill of traveling with toddlers around? Buckle up; it's time to hit the road!
A child, however, changes the dynamics of how you prepare for the journey. For instance, if you are in a foreign country, it's crucial to know the rules of traveling with a toddler. There are a lot of safety measures to consider. Here's a guide on how you can make a road trip with your little one more fun and safer when in a foreign country.
Install Your Child's Car Seat the Right Way
Traveling is all about comfort and safety. The first thing you need to do is check whether the seat is in good shape and properly installed. The seat should be rear-facing and installed at the back, not at the front seat of the car. Once the inspection and installation are finished, it's time to ensure your child sits comfortably in their car seat.
There's no point in installing the car seat correctly if you don't use the buckles as written in the instructions. You also need to ensure they have enough breathing space. It would be best if you learned the laws and regulations of using a car seat in the country you are visiting. For instance, here are the laws and regulations of using a car seat in Singapore.
Get the Right Toys and Tools
Backseat boredom is a real menace whenever you are taking your kids on a road trip. The one thing you don't want is excessive noise, fighting, and a lot of mess because your kids are bored. You can become more creative by purchasing some travel games and toys to keep them busy and entertained.
The best way to avoid the backseat mess is by getting some organization gear such as seatback pouches to store the toys and snacks.
Avoid Too Much of Nighttime Driving
Your child's sleeping time is a significant factor whenever you are planning for a road trip. The biggest challenge arises when trying to plan your travel plans so that you don't interrupt their regular sleeping schedule.
Nevertheless, it is vital to put your family's safety first. Don't drive when you are feeling drowsy just because you need to get to your destination at a specific time. Plan your time carefully to balance between driving safely and getting your child to sleep at their normal bedtime.
Take as Many Breaks as You Can
When traveling with your toddler, don't plan on long hours of driving. Children don't enjoy sitting in the same position for long, and this might wear them down fast.
Split the trip up to minimize the time spent in your car. You also don't need to panic when your child starts crying at the backseat. Panicking might distract your concentration, which might not end well. The best solution is to make a pit stop in a safe place. You can also reassure and calm your toddler by talking to them while still focusing on the road.
Prepare For Emergencies
Having a first-aid kit in your car might be the obvious requirement, but you need more than that whenever you are traveling with your toddler. You need a roadside emergency kit containing some extra food, blankets, and water. Always have an emergency contact list such as relatives, pediatricians, and roadside assistance in case anything happens.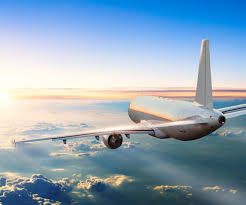 Organize a foreign road trip for you and your little one by following all the necessary safety procedures. Have a checklist of the things you need so you can prepare for the unexpected!