This is a sponsored guest post.
Are you an avid home baker? If so, you've probably tried a dozen recipes for homemade cookies. With the thousands of resources and recipes available online, it can sometimes be a little confusing as to what method, ingredients or recipe to use. If you're in search of the ultimate cookie baking experience, look no further. Today, we have a look at how you can take your cookie baking to the next level, so read on to find out more!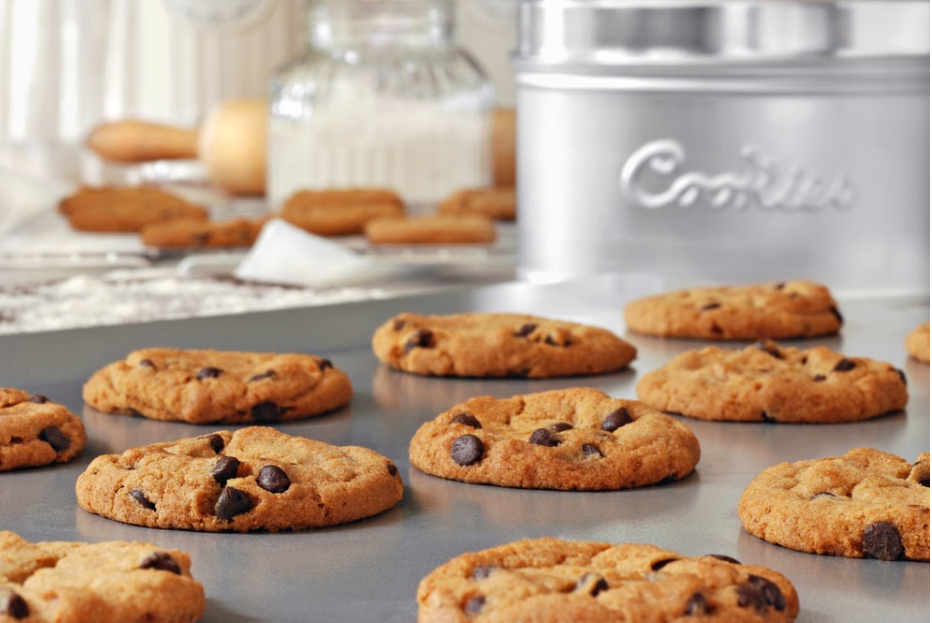 Gather Your Arsenal
Baking is a science, and part of that science involves having the right tools in your arsenal to produce the perfect baked good. When it comes to baking superior cookies, your best bet is using a baking mixer, purchasing rubber spatulas, ice cream scoops to portion out the perfect amount of cookie dough and large mixing bowls that allow you to mix your ingredients thoroughly. Many professional bakers also like to use quality baking trays as a flimsy or cheaper one may result in your cookies baking unevenly. 

2. Always Remember, Brown Plus White
When it comes to taking your cookie baking to the next level, it is important that you always remember that a combination of brown sugar and white sugar is your best bet. Brown sugar helps your cookies stay moist and chewy, whilst white sugar helps your cookies retain a slight amount of crisp. Brown sugar also adds depth of flavour and hints of molasses to your cookies, creating a superior tasting cookie. Depending on the type of cookie you are going for, you may alter the ratios of brown sugar and white sugar. If you're looking for thick, bakery-style cookies, we suggest using a higher ratio of brown to white sugar, and vice versa. 

3. Chill Your Dough
Chilling your cookie dough is often suggested in many recipes, and with good reason too. Whilst it is perfectly okay to bake your cookies immediately, chilling the dough for up to 24 hours is a trade secret used by many professionals in the baking industry. When you allow your dough to chill, or "mature", you help it develop more flavour and you give the butter in your dough a chance to re-solidify. This results in a dough that is much easier to handle and cookies that don't flatten or spread out too much.

4. Portion Sizes Count
Most home bakers rely on eyeballing portions of cookie dough when baking. If you're looking to take your baking to the next level, we highly recommend using an ice cream scoop to portion out even amounts of cookie dough on your baking tray. This ensures that your cookies are all of even size and cook equally in the oven. Using an ice cream scoop is also a simple, fast and clean way of portioning out your dough without having to get your hands sticky. Say hello to uniform cookies that look like they just came out of a professional bakery! 

5. Bring All Ingredients To Room Temperature
Lastly, every professional baker will agree that it is important you start off with ingredients that have come to room temperature. Whilst this may seem like a hassle, the benefits far outweigh the cost. When your ingredients are at room temperature, you will find that your cookie dough is a lot easier to mix. Aside from that, room temperature ingredients such as butter, eggs and other dairy products have the chance to be aerated to full capacity, resulting in trapped air expanding in the oven and as a result, a fluffy, soft cookie that even the pros would be proud to call their own.

——-

And there you have it – everything you need to know to make luscious, bakery-style cookies in your very own kitchen. We hope that this article has given you some insight into some neat tips and tricks that you can use to take your cookie baking to the next level!