This is a sponsored guest post.
Losing your kid's clothes is every parent's worst nightmare. And you can't blame it on your little ones as they are still trying to navigate their toddler and middle childhood world. Labelling your child's clothes ensures that caregivers, teachers and other people that interact with your child will help to keep an eye on and easily identify lost clothes.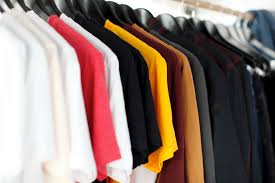 Yet, when you label their clothes, you must ensure that you do it with extra caution. You don't want your child falling prey to strangers as they will call out their names and pretend they know them if they can easily read out the name on the labels. Therefore, you should equip yourself on how to appropriately use name labels to stop your child from losing their clothes.
Label the Clothing Discreetly
You only want people that are involved with the care of your child to be able to identify the labels. Remember, this is an important measure to protect your child from predators and kidnappers. If you will be around your child, then labeling the clothes with your child's name visible is fine.
However, if you leave the care to another person or entity, try to be more discreet. Label the clothes from the inside instead. Try to look for locations that people are most likely to look at if the clothes end up in lost and found.
Ensure Labels Are Not Removable
When you label your child's clothes, you must ensure that the labels are not removable. What's the point of having them in the first place if you can easily lose them? Try to label the name on areas that are not easy to remove.
The brand tags and labels, for example, are quite easy to remove. Labeling the collar on the inside on the other end is a great way to ensure it will stay there. Make sure that you don't ruin the clothes in the process, however.
Keep It Safer
You can also enhance the safety of your child baby being creative with the labeling. For example, you can use number or color codes for the labels and relay them to the teacher, family members, friends, and caregivers. You can even vividly label their initials so whilst people that are familiar with your child will automatically know it's their clothes, strangers and potential predators will not.
Types of Labels For Clothing
There are serval ways you can label your kid's clothes whilst also maintaining their safety. Some of the common ways include using laundry marker pens or investing in good quality personalized labels that are created by different labeling companies. These include sticker labels or iron-on labels.
Labeling Using A Pen
Use a permanent marker or laundry marker pen to label your kid's clothes. This is an ideal method because these marker writings tend to be permanent. They will not disappear from the clothes even after tossing them in the washer. Write on areas of the clothes that are not visible such as the inside of the collars or inseams.
A laundry pen works exceptionally well with tougher fabrics. You can also use it on delicate fabrics such as lycra or silk as the ink will not be too overbearing for these fabrics. You should always let the ink settle and dry out completely before putting the clothes on your child.
Before you write on your kid's clothing, test the markers on clothing fabrics that you no longer use to ensure that the ink is not too strong to penetrate to the other side of the clothes or to cause damage in any other way. Also, check the chemical make up of the ink to ensure it is not toxic.
Labeling using Stick-On Labels
Stick on labels are also quite effective. However, if you want to get a durable one, you may have to spend a little extra. You can purchase professional sticker labels from online retailers and kids' stores. And if you are on a budget and don't mind the process after every wash, you can DIY your labels.
Use masking or painters tape and mark it with a permanent marker then, stick them on your kid's clothing. However, this method may not be the best if your kid likes to fidget with accessories as they are most likely to peel it off. If you can, stick the labels on areas they will not be able to reach or feel.
Labeling Using Fabric Labels
You can also use fabric labels if you are having a difficult time with stick-on labels. You can either purchase sewn labels or DIY your own by using cut out fabric and writing on them with permanent markers or hand stitching your kid's name. you can also hand stitch or machine stitch your kid's name or initials directly on their clothing.
This is one of the most secure ways of ensuring the label will stay there because it is near impossible to remove them. This method also doesn't leave writing stains on your kid's clothing. The process may be irreversible however because if you remove them, you can risk damaging the clothes.
Labeling Using Iron-On Fabric Labels
You can also purchase or DIY iron-on fabrics. This method is effective but less permanent. When you purchase the labels, simply follow the manufactures instructions and use the iron to adhere the label on your kid's clothing within minutes. You can make your homemade iron-on fabric by using a fusible iron-on material you can find at a sewing shop.
Follow the instructions and iron them on your kid's clothing. If your child doesn't see you do this, there is a small chance they will be able to fidget with it because these labels don't leave marks or show seams that sewed fabrics would otherwise show.
There are many methods you can incorporate to label your kid's clothing to ensure they don't lose them at school or even playdates. The most important element is to ensure they are safe. And you don't have to stick to one method for clothes. You can even mix up the methods depending on the clothes and clothing fabrics.