This is a Sponsored post written by me on behalf of DISH for SocialSpark. All opinions are 100% mine.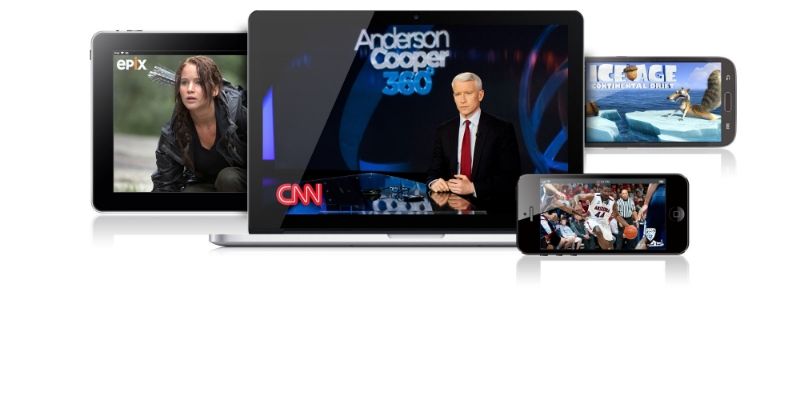 Our family watches quite a bit of TV, and each of us has our favorite shows.  Sometimes it can be a bit tricky trying to make sure everyone is able to watch their shows when they want.  When I heard about Hopper from DISH I immediately thought, this is the solution to a big problem at our house.
With the Hopper from DISH you can watch live and recored TV from anywhere!  Yes anywhere! DISH Anywhere lets you watch your favorite shows on portable devices.  So no more fighting over who gets to watch their show right now.  You can all watch anytime.  Someone can watch on the home TV, another on the tablet or iPad, another on the smartphone, another on the TV upstairs, their are so many options! Whole-Home HD DVR Funsctionality allows you to access and watch recorded shows in any room.  So you can record a show in the kitchen, start watching it in the bedroom, and then pause and move to the family room.  Pretty cool.
Hopper Transfers allows you to load your shows onto a portable device and watch them without an internet connection (great for traveling)
Another awesome feature is Primetime Anytime, it allows to record up to 6 shows at a time during Primetime!  That will cover all of your family's viewing needs.  And best of all you can skip over commercials, yep completely skip them. Auto Hop lets you skip all the commercials in primetime.  Really cool.
You get the Hopper for FREE when you sign up for DISH,  and plans start at just $24.99. Check with DISH for details.
What are you waiting for?  Head over and Learn more about the Hopper and make the whole family happy at the same time!
You can also Follow DISH on Twitter