NatureMill Composter Reviews Show Growing Support For Home Composting
NatureMill Composter reviews show an excited and engaged population of people who are in love with composting. From a simple desire to be more ecologically responsible to creating their own garden enrichment to decreasing trash output and the amount of waste they generate, home composters have myriad reasons for composting.
NatureMill Composter Reviews Show A Wide Variety Of Users
 NatureMill Composter reviews can be found from people who have been composting in the traditional method for years to users who are trying their hand at composing for the first time. Large families, individuals, suburban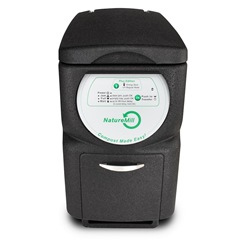 homeowners and city apartment dwellers in 27 countries all make up satisfied owners of the NatureMill Composter. Reviews show that many users are committed to reducing their trash output and living a more sustainable life. Many users note that home composting has never been easier. The NatureMill Composter's fully automated technology takes the guesswork out of adding moisture or when to aerate your compost. Adding kitchen scraps, including meat, dairy and fish, and dumping the finished compost is the extent of the work a user has to put into composting. The automated process also speeds up compost "cook" time, turning your scraps into garden-ready compost in as little as two weeks.
*This is a guest post brought to you by NatureMill.