This is a sponsored guest post.
If we're being real, planning a family ski trip can feel really intimidating. Between finding a place that can accommodate your whole crew and making sure you haven't forgotten anything in your packing, we understand that it can appear overwhelming. However, we firmly believe that planning a family ski trip doesn't have to be complicated! Take a look at some of our top tips on how to effectively plan your next family ski trip without the overwhelm.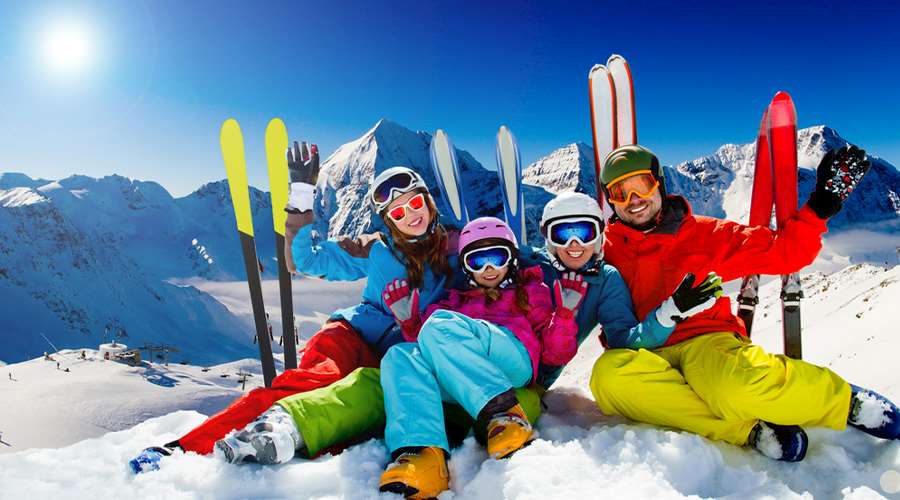 Choose Your Location
First things first, you'll want to choose your location. Everything else about your trip is built around where you'll be skiing, so start here. Once this has been determined, it will be easier to dive into the rest of the details about your ski trip. There are plenty of fantastic options in the Salt Lake Valley. Whether you're going for Alta, Park City, or Deer Valley, establish where you'll be hitting the slopes first thing.
Establish a Budget
The next item on your list is to establish your budget. Sit down with your partner or group and decide how much you're wanting to spend on the trip. This is also a good time to choose exactly when you'll be going, as you may need a little time to save up the funds for your family trip. In a conversation about budget, don't be afraid to be straightforward. You want to enjoy yourself, but you don't want to break the bank to do it!
Book Your Lodging
Next up, book your lodging. Finding a comfortable and accommodating place to stay is crucial to have an enjoyable family trip, so you'll want to be sure to dedicate a good amount of research to finding the right place. If you have younger kids accompanying you, be sure to look for a resort that has activities for them as well as for you. Deer Valley Resort in Salt Lake City is a great option, as well as the Grand Summit Lodge in Park City.
Rent Your Skis
One easy way to seriously simplify your preparation for your family ski trip is to rent your skis. Your skis and poles take up a significant amount of space in your vehicle, especially when the whole family is coming along. Renting your skis will save you space as well as time. Look into a ski rental delivery service to help simplify your trip, giving you the ability to spend less time stressing and more time skiing.
Make a List, Check it Twice
There's nothing worse than arriving at your vacation destination and realizing you've forgotten something. As you get ready for your family trip, make a detailed list of everything you'll need for each individual and each activity. Does the resort you're staying at have a pool? Be sure to pack the swimsuits and water accessories. Are you going to be prepping food? Make a list of all of the ingredients you'll need for each meal so that nothing goes amiss. And don't forget the small essentials, like phone chargers and tooth brushes!
As overwhelming as planning a family ski trip can seem, if you break it down into smaller steps, you'll find that, not only is it doable, but it's worth it. Plan it all out and get ready to make some memories together on your next family ski trip!