This is a sponsored guest post.
Have you ever dropped or lost your phone? Never again with Keebos crossbody phone case! Phone case
This fashionable and functional and phone case is the perfect accessory for any multitasker. Whether you are going on a hike, riding a bike, walking your dog, or just don't want to drop your phone at home, Keebos crossbody cell phone case will keep you handsfree and carefree. You won't have to bring a bag anymore, or force your big smartphone into a pocket that is just not meant for it. The strap is made out of a soft but durable material, so it feels comfortable around your neck. The strap can easily be adjusted, sort of like a friendship bracelet. You can wear your Keebos either crossbody or as a phone necklace.
To make it even better, the phone holder has a wallet on the back of the case. It securely stores your credit cards and cash. The finger grip strap on the back of the case also makes it a lot easier to hold your big smartphone. This is super practical when taking pictures! Next to the practicality of the crossbody phone case, people also love it because it is a fashionable way to you carry your phone. 
The different colors of phone straps go with different outfits.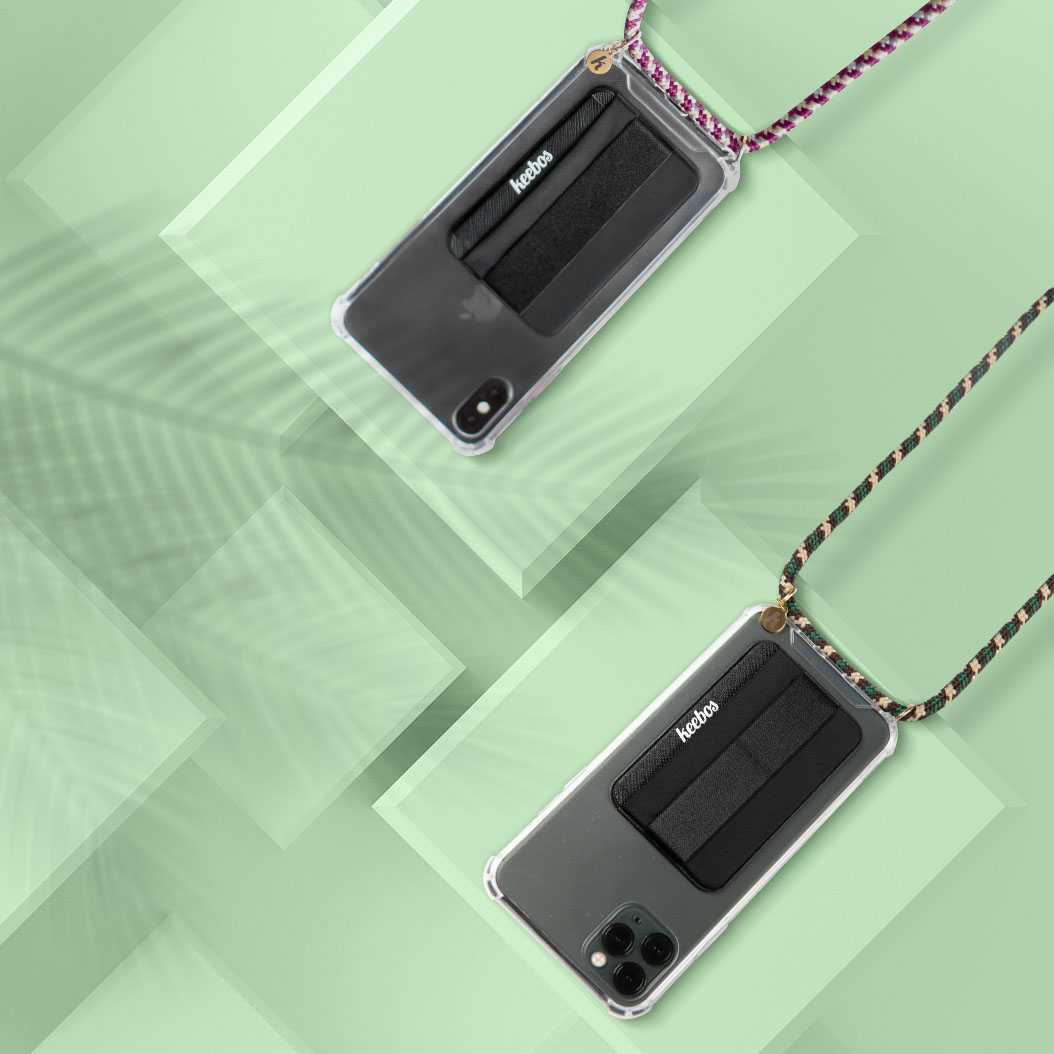 For each keebos purchased one tree is planted through the NGO One Tree Planted. All necklace holders are hand assembled in Los Angeles, California and shipping is free! Even Though some people call it the iPhone necklace, Keebos are available for iPhones and Samsung phones. If you are still not sure here are 7 reasons why you should own a phone necklace in 2020.
Currently there are 6 different rope colors available. Get your crossbody phone cases today on www.keebos.com