"Call it a cooler, colada, spritzer, blitz, julep or non-tini, the "mocktail," a non-alcoholic cocktail bursting with flavor is shaking things up!
New Crystal Light Mocktails are available in multi-serve canisters with five 2-quart packets so there is always enough to share.  They are available in three delicious, low-calorie flavors – Margarita, Mojito and Appletini.  Crystal Light Mocktails is on shelves for a limited time in grocery stores nationwide."
I was sent 3 new Crystal Light Mocktail Flavors to try, Mojito, Appletini, and Margarita.  I love that they are so easy to make, just add some water (and ice if you want) and you are sippin' your mocktail in no time.  I am loving all three flavors, if I had to choose a favorite it would be the Appletini.  They all have such a refreshing flavor and are perfect for hot summer days.  In fact these are ideal for pregnant moms (or during the day while watching the kids) since they taste so good without any alcohol.  Of course we had to try them with the alcohol as well :)  These are great with alcohol and without.  But the best part about these mocktails is that they are so low calorie.  Only 5 calories! Yes it's true!  The Perfect refreshing summer drink for everyone!
Things that are Brag Worthy:
Contains just 5 calories and 0 carbohydrates per 8 fl. oz. serving
Sweetened with a blend of non-nutritive sweeteners
Fast and easy to make
Delicious flavors
So refreshing
Gluten free
Perfect without alcohol (or with)!
Check your local stores for Crystal Light Mocktails today!  Hurry cause they are only available for a limited time.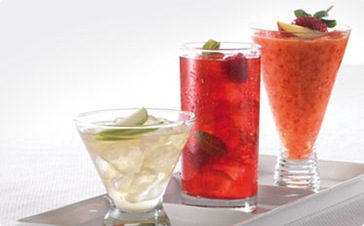 Crystal Light Mocktails get Bragging Rights!

*As a member of the One 2 One Network I received Crystal Light Mocktails for my review and will also be receiving a gift card as compensation for my time.