This is a sponsored guest post.

As we get older it's more important than ever to maintain a healthy lifestyle. Most of us want to have a happy and active retirement!

There isn't one magic trick to making this happen. There's a whole mixture of things you can do to make sure your quality of life is as good as it can be, no matter how old you are.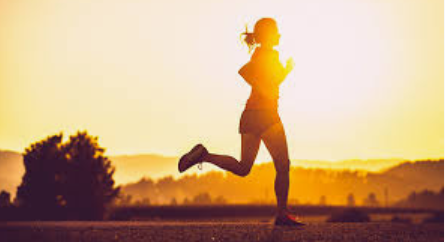 We've put together a list of tips that you can use for keeping yourself fit and healthy. There's no better time to make healthy changes than right now!

Keep Active & Exercise Regularly

It's no surprise that the first thing on this list is exercise and you'll have no shortage of people telling you this.

What you might struggle with is trying to decide what to do. Getting older means that you might struggle with the types of exercise you used to enjoy – kicking about with a local football team may be a bit daunting!

Don't fret! Keeping active can be as easy as walking or running regularly. Fauja Singh is the oldest marathon participant in the world at the age of 102.

If he can do it, anyone can!

Ensure You Keep On Top Of Medication

It's no secret that the amount of medication the average person has increases once they get into the later years.

So it's essential that you have your health insurer provider up to date and everything is in place so that nothing happens to disrupt your healthcare in retirement.

It's also a good idea to get regular health check-ups to keep on top of any developments or complications that may occur. Be proactive about your health and you'll find you cope much better.

Keep Your Mind Sharp

When we consider keeping healthy, we usually think about doing some more exercise or putting down the cookies. We rarely immediately think about our mental health.

Doing puzzles has been said to keep the brain active and possibly provide some protection against conditions such as Alzheimer's and other forms of dementia.

Prevention is always better than cure.

Get A Part Time Job Or Volunteer

More and more people are deciding to take up roles in retirement, both paid and voluntary.

There are so many options for things to do once you are in retirement: regular part time jobs, consulting, starting your own business, volunteering for a charity you're passionate about or pursuing your hobby.

This is a great way to stay engaged with the community around you and you can take the time to find something you really enjoy. It isn't your full-time income any more – you have the luxury of choice!

Learn To Cook New & Healthy Food

Learning to do something new is always satisfying but learning to do something new and then getting food at the end of it is even better!

Retiring usually means you have more time, so why not take the time to treat yourself to delicious meals?

Learning to cook healthy meals will not only stimulate you mentally, it'll also help keep you healthy in general.

If you're interested, why not try a cookery class for the elderly? You'll meet like-minded people and brush up that culinary genius!